Ripple is both a colloquial term for the cryptocurrency XRP and the name of the commercial organization Ripple Labs, Inc., which has created a DLT-based software infrastructure to connect crypto exchanges, public and private financial institutions, international payment systems, and ordinary users.
Ripple's global goal is to provide cross-border, fast, and cheap financial transactions. Besides the direct use of payment means, the platform features many assets available for use; for example, precious metals.
What Is Ripple?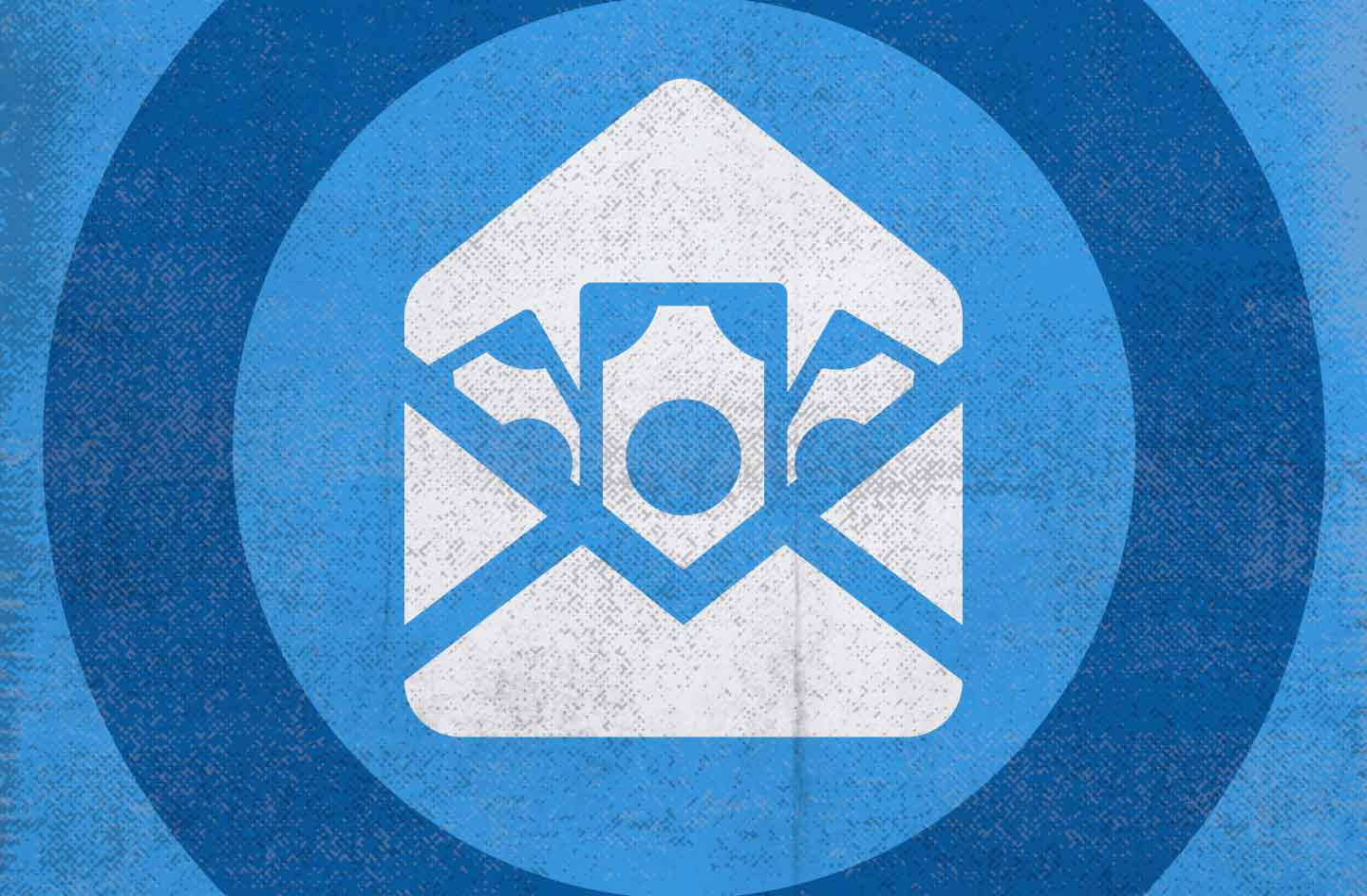 Ripple is a payment system without a single center with a currency exchange function, based on the Ripple Transaction Protocol (RTXP). This system is also known as RippleNet. Tokens supported by this protocol include crypto and common currency, as well as exchange-traded commodities, securities, and other tokenized assets.
The Ripple crypto platform offers an alternative way for banks, businesses, and individuals to conduct financial transactions, featuring cross-border transfers and instant conversion.
RippleNet's operation is built on the XRP Ledger (XRPL) blockchain network with a native XRP token.
What Is XRP?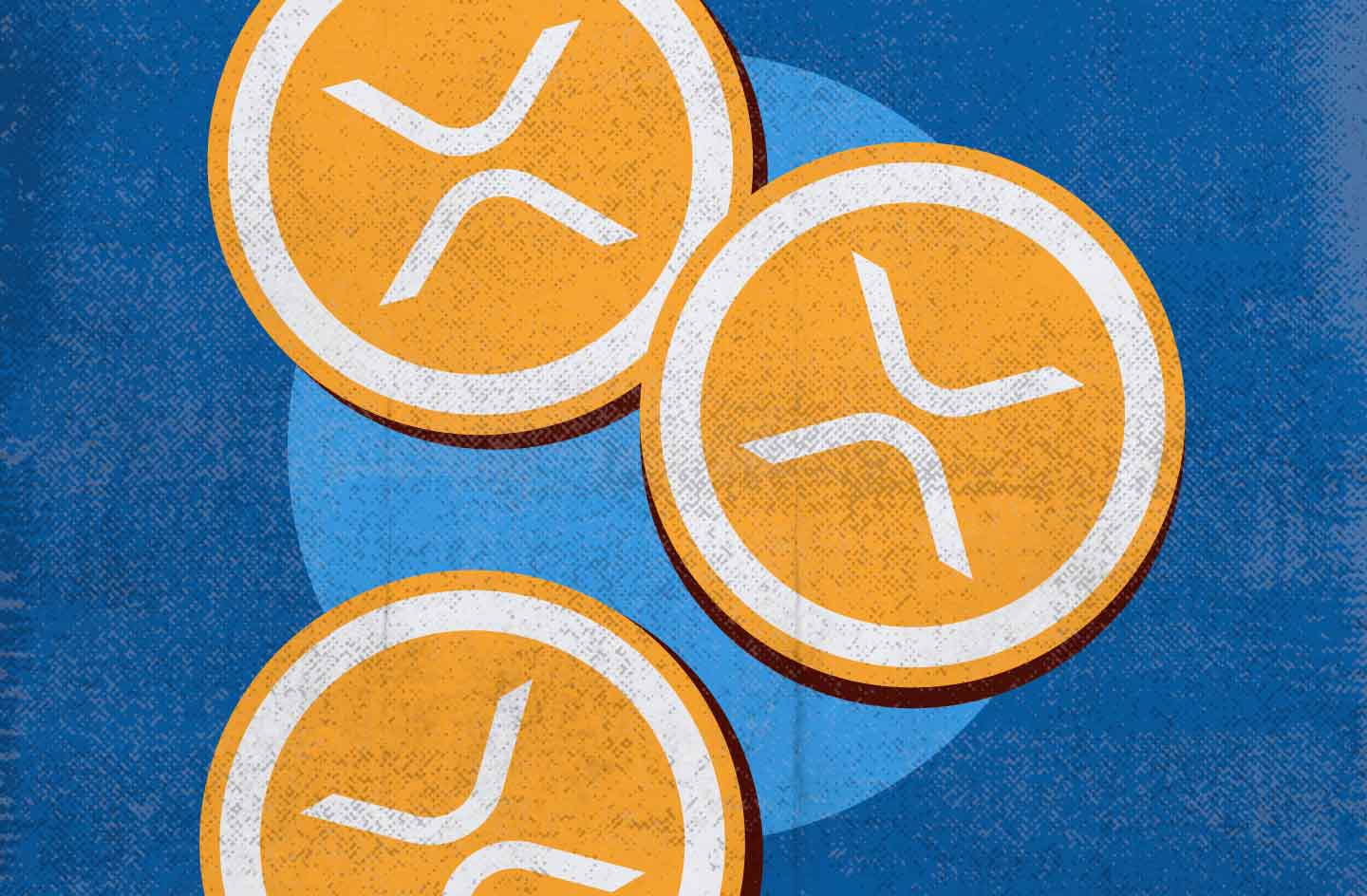 XRP is a cryptocurrency token, a means of internal settlements, and an intermediate element (payment bridge) for exchanging currencies and other assets. XRP consistently ranks among the top ten largest cryptocurrencies in terms of capitalization and is traded on many centralized and decentralized exchanges.
XRP's total money supply has already been generated, so mining as such isn't available. As an alternative way to "mine" tokens, there's an option to get rewarded by Ripple Labs for using computing power while performing tasks formulated by the company.
XRP tokens are part of open-source software that includes the Ripple Transaction Protocol, the Ripple Consensus Ledger, and the XRP Ledger blockchain network. Ripple Labs founders established an independent non-profit organization, the XRP Ledger Foundation, which is legally and organizationally unrelated to Ripple, and its work is entirely focused on maintaining and developing the XRP Ledger. Therefore, the XRPL network will keep functioning even if Ripple collapses.
Features of Ripple's Architecture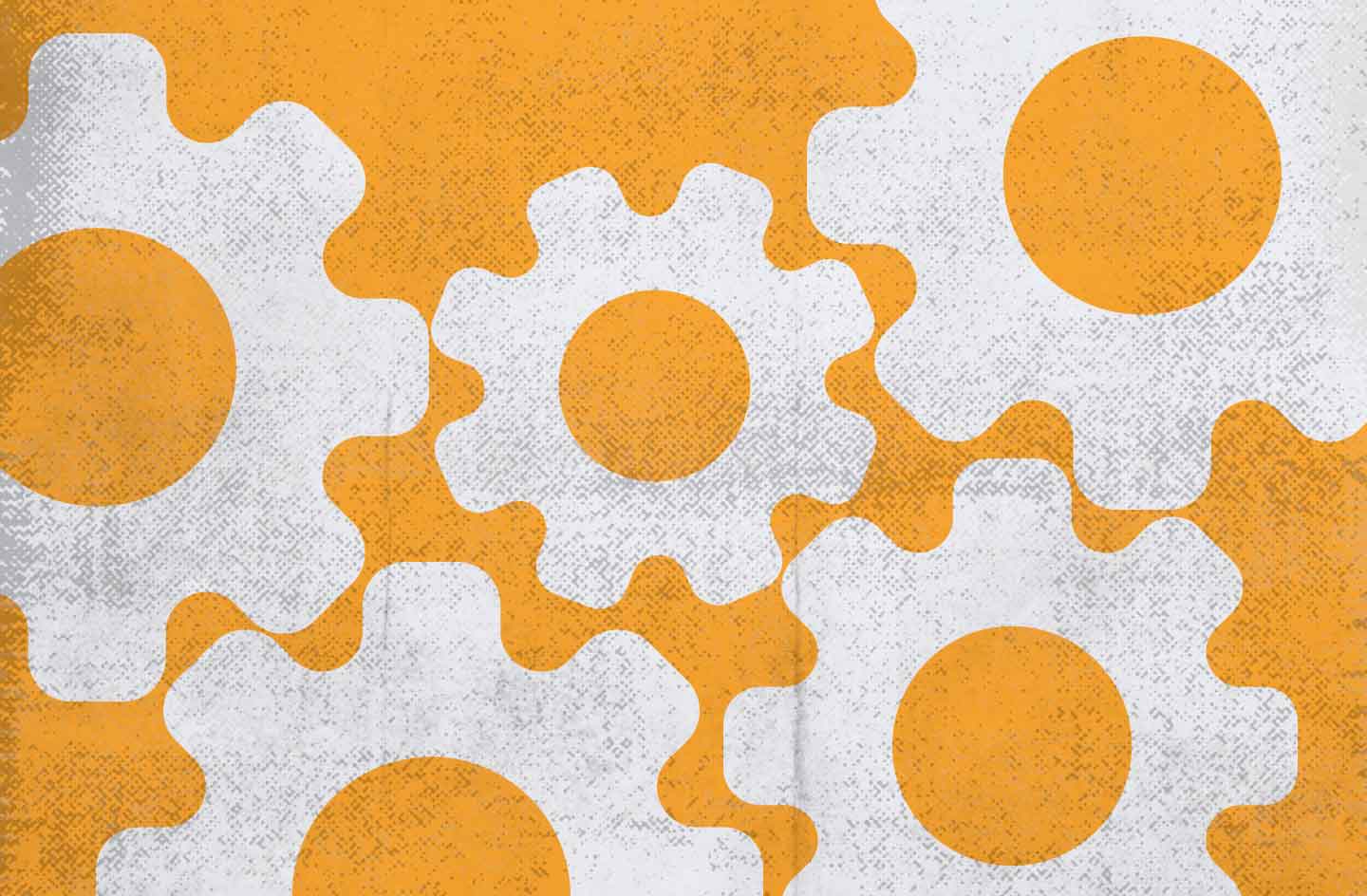 Ripple's internal architecture is similar to the SWIFT organization. The essential difference is that SWIFT data processing is performed by a central processor, while in Ripple, this function is performed by the global decentralized network RippleNet, which includes banks, financial institutions, and payment systems worldwide.
Each member of the system can initiate a transaction. The request will spread to the network's active nodes which will decide whether to add the transaction to the ledger. This is what constitutes consensus in the Ripple system.
Consensus in Ripple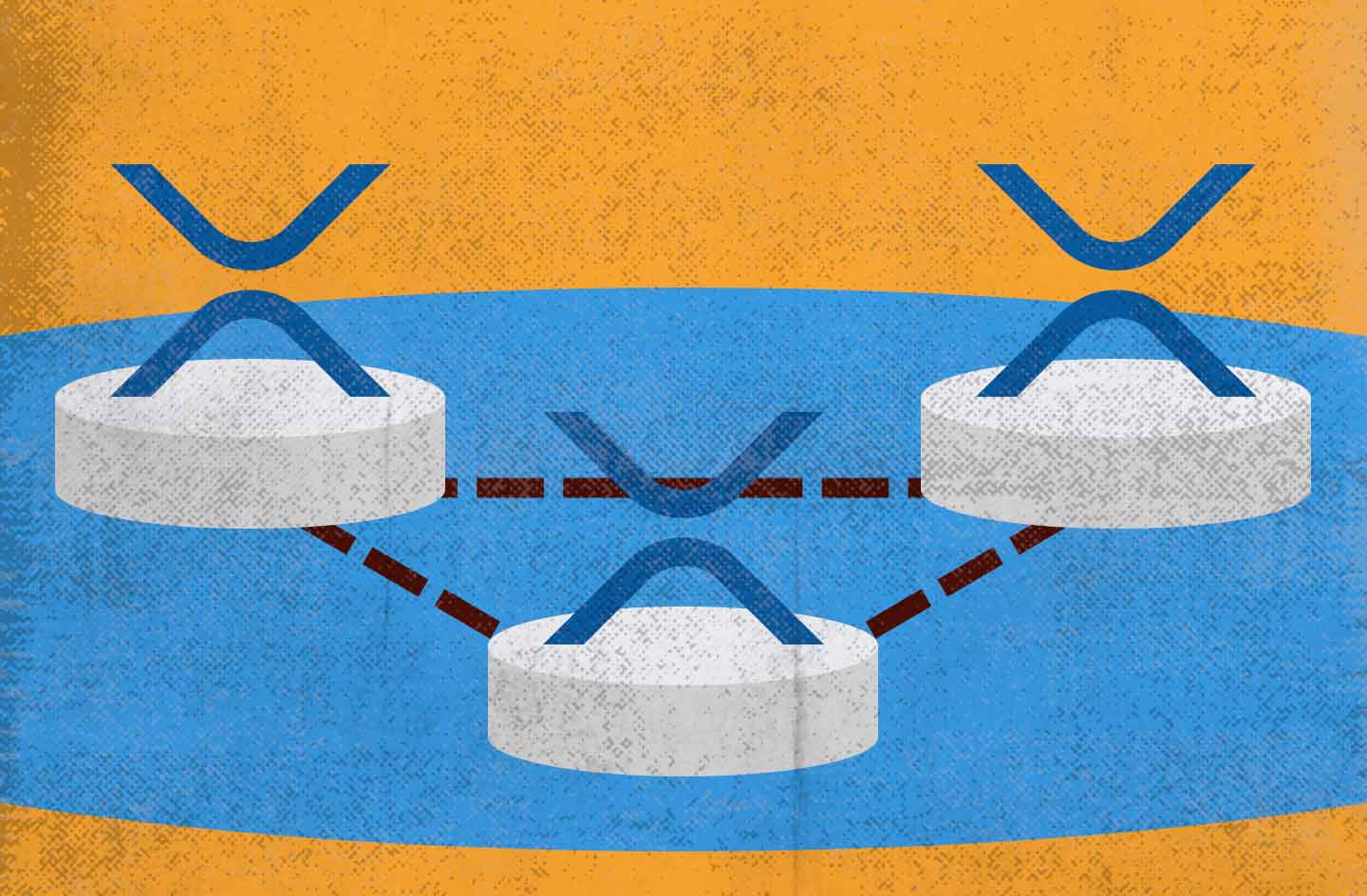 The XRP Ledger network uses a unique consensus algorithm called the XRP Ledger Consensus Protocol. Consensus is achieved by servers operating independently from each other. Most of them have to confirm that the sender has the claimed assets and that the transaction is valid. They update the information by constantly comparing transaction records. The xCurrent validator is responsible for this, thus achieving consensus.
Any member of the system can host a validator node. RippleNet participants are free to choose their own nodes for validation, but Ripple advises trusting the process only to addresses from the Unique Node List.
The Ripple Ecosystem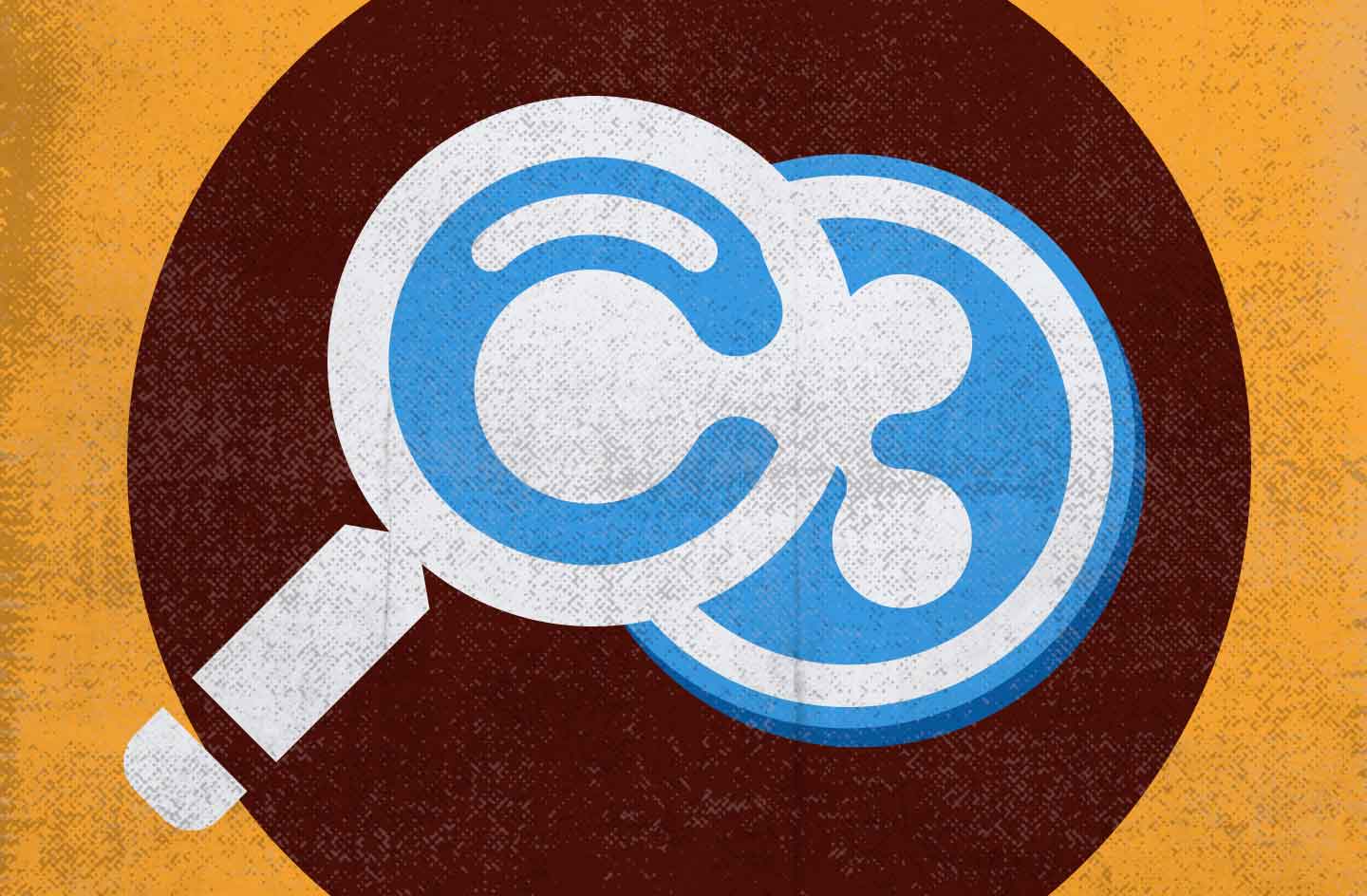 The main programmatic elements of RippleNet are xCurrent, xRapid, and xVia. Together with the XRP token, they form the Ripple technical ecosystem.
xCurrent is a tool for making near-instant payment transactions between banks. It validates transactions and guarantees their fixation in the ledger. The main components of the program are:
A messenger — an API for horizontal communication between network participants.
ILP (Interledger Protocol) ledger — a subledger of each bank participating in the system. It records up-to-date information on the state of accounts and liquidity of assets of interacting entities. This ensures that transactions can be carried out.
A validator — this coordinates the information in ILP ledgers, confirming the success or cancelation of a transaction. Data exchange takes place with the use of cryptography. This enables reliable information to be obtained while maintaining its confidentiality.
An FX-ticker — this records actual quotes, account status, exchanged assets, and credentials of the participants of each transaction and adds data on successful events to ILP ledgers.
xRapid is a transaction mechanism with an intermediate exchange of any traded asset into XRP and subsequent exchange of tokens for the purchased asset. That is, XRP acts as an intermediary currency. This eliminates the need for banks to hold reserves in different currencies for conversion.
The same mechanism ensures the speed of transactions, which takes an average of four seconds. Each transaction burns 0.00001 XRP as a fee, eliminating the possibility of spam transactions loading the system and increasing the value of XRP.
xVia is a universal API interface that works as an element embedded in software or as a browser extension. It allows network participants to make instant payments and money transfers. The utility eliminates the need for integration with any payment system. Any information, such as invoices, can be attached to transactions.
Moreover, RippleNet launched a new protocol in 2020, which has become an integral part of its ecosystem — ODL (On-Demand Liquidity). It was initially planned as a tool for small, fast cross-border transactions, but it's ended up handling more than 60% of all transactions on the network. As of 2023, it's available to financial organizations in about 40 countries.
Note: the account balance of each active Ripple account must be at least 20 XRP. This, as well as the 0.00001 XRP fee charged for transactions, protects the network from DoS attacks, making their cost unacceptably high.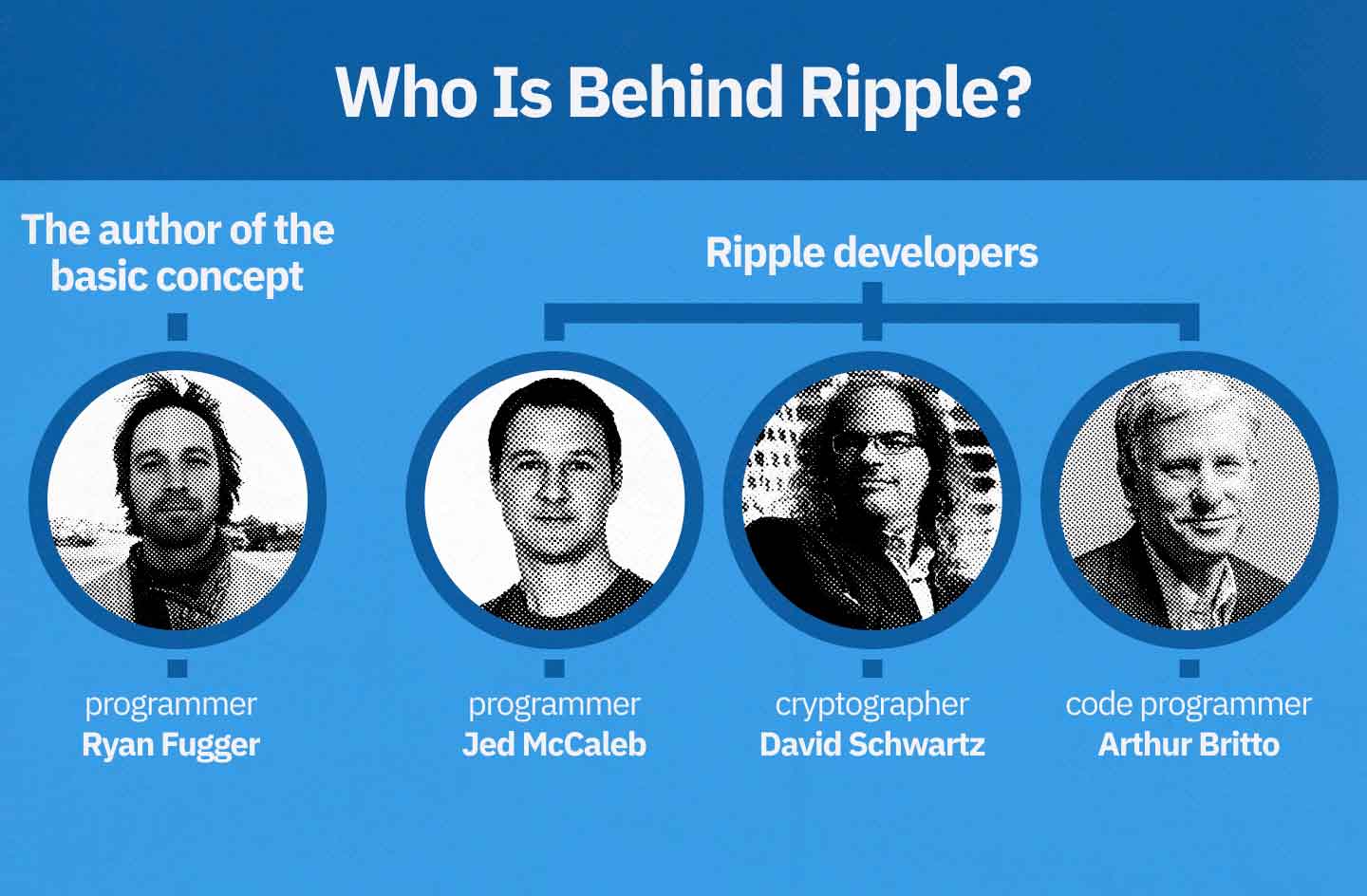 Development History of Ripple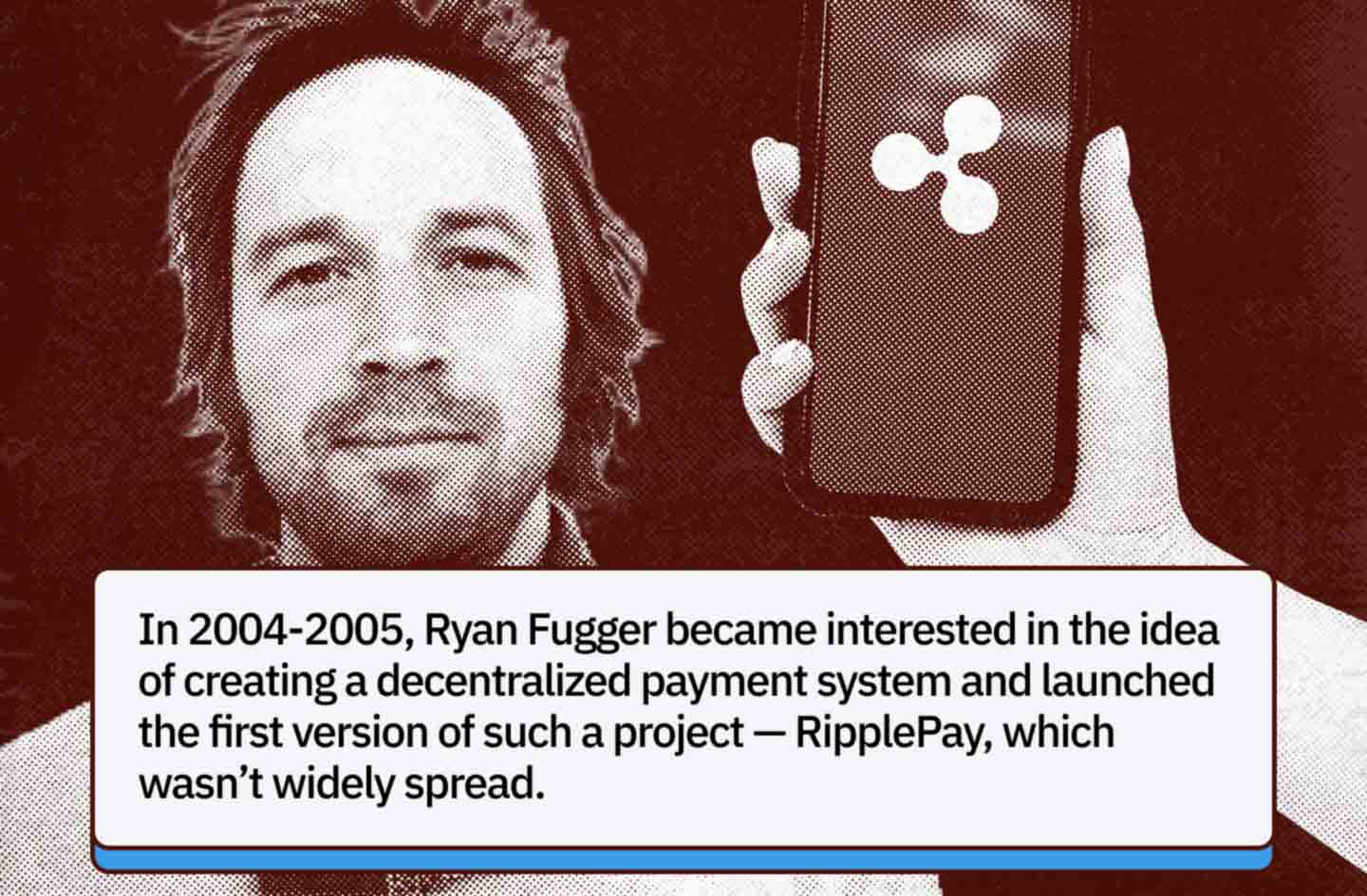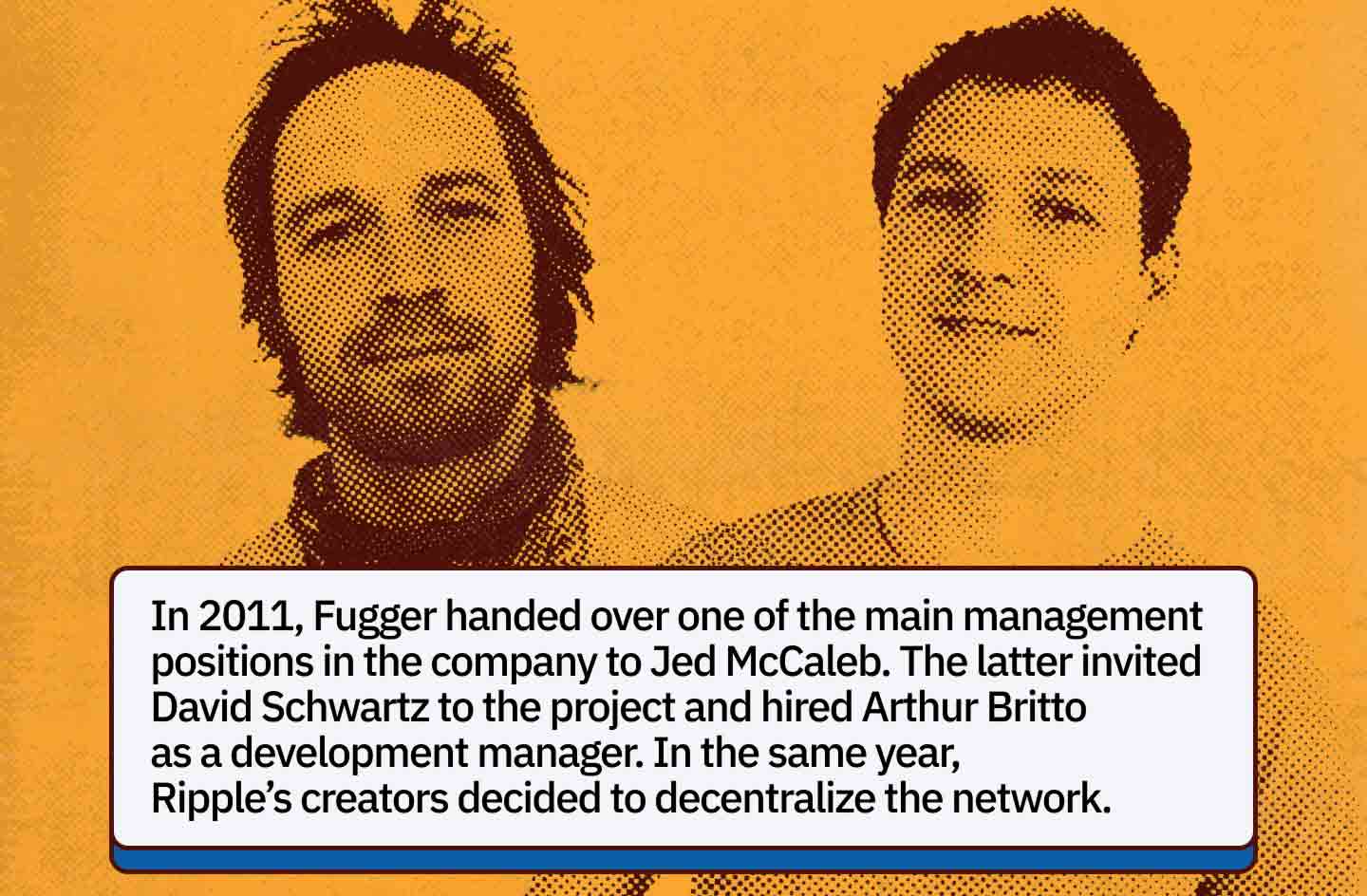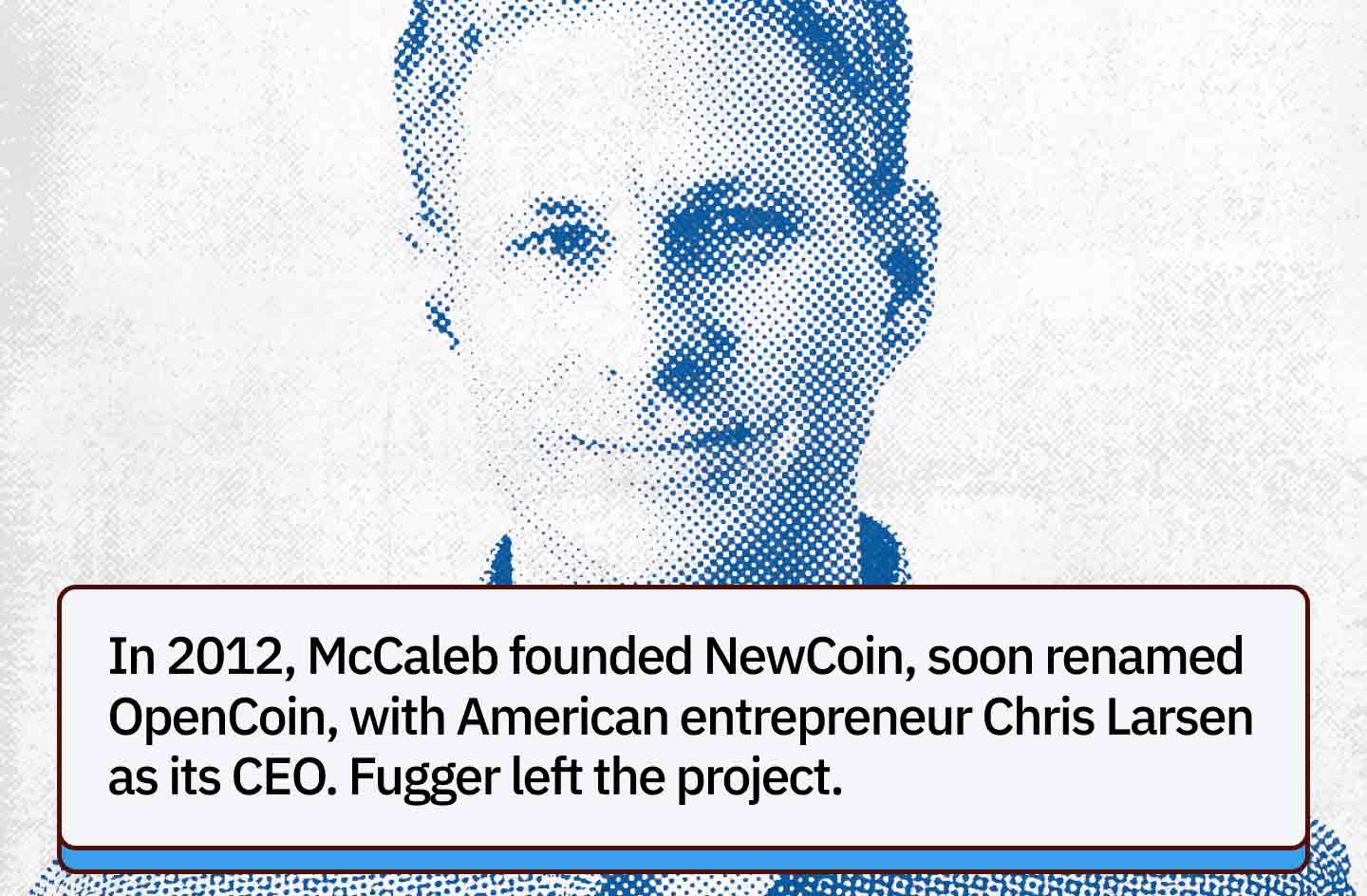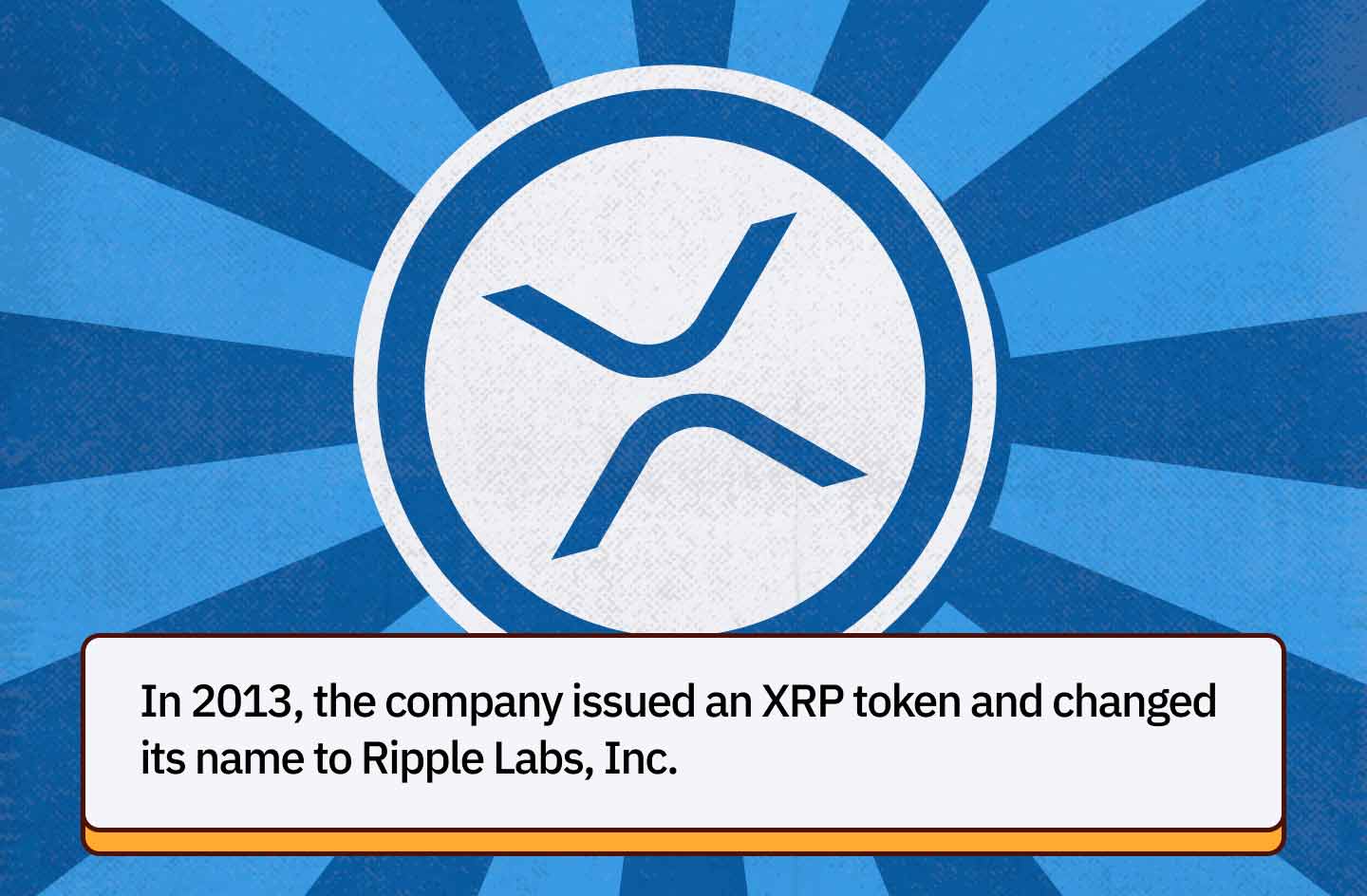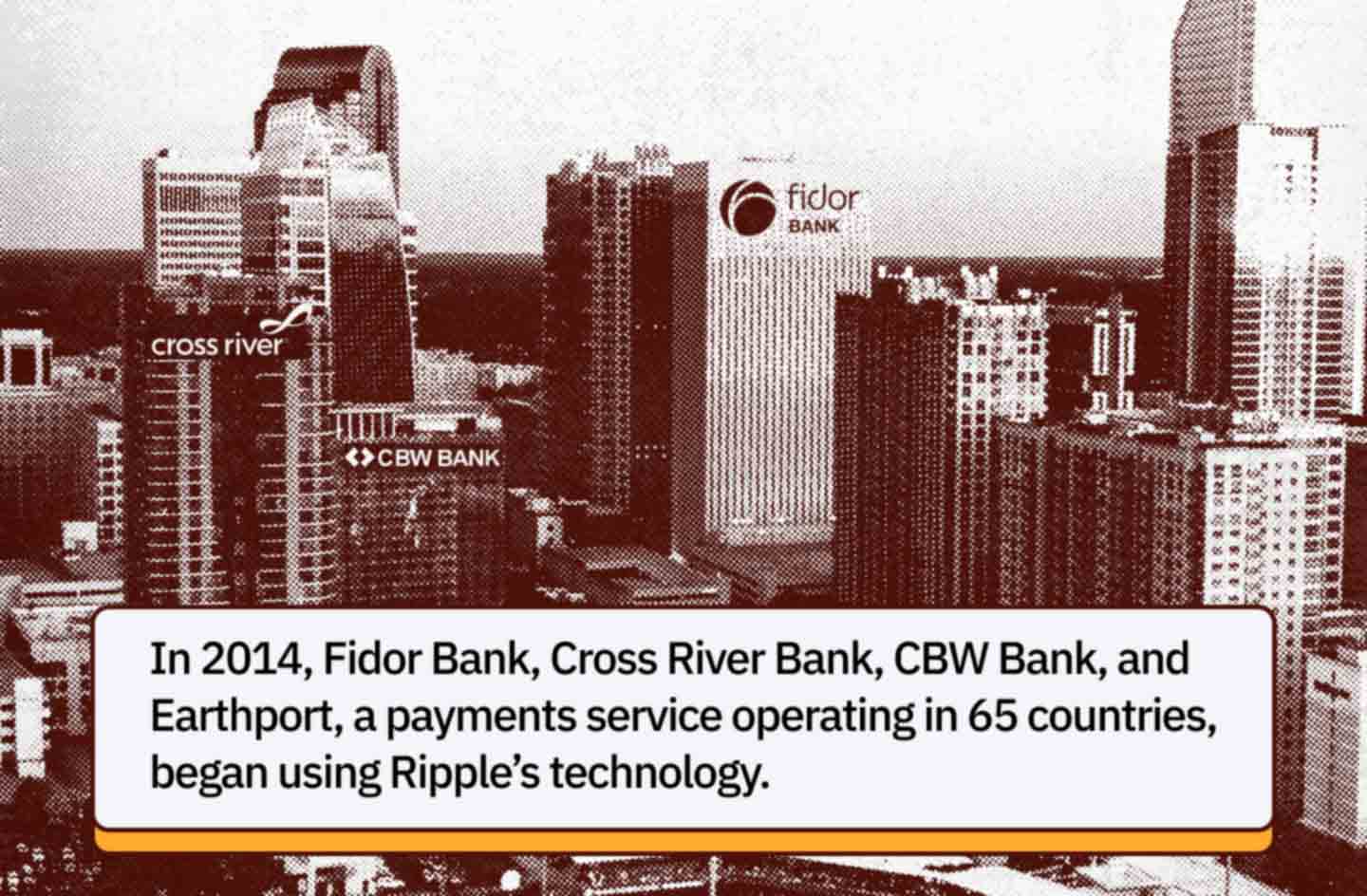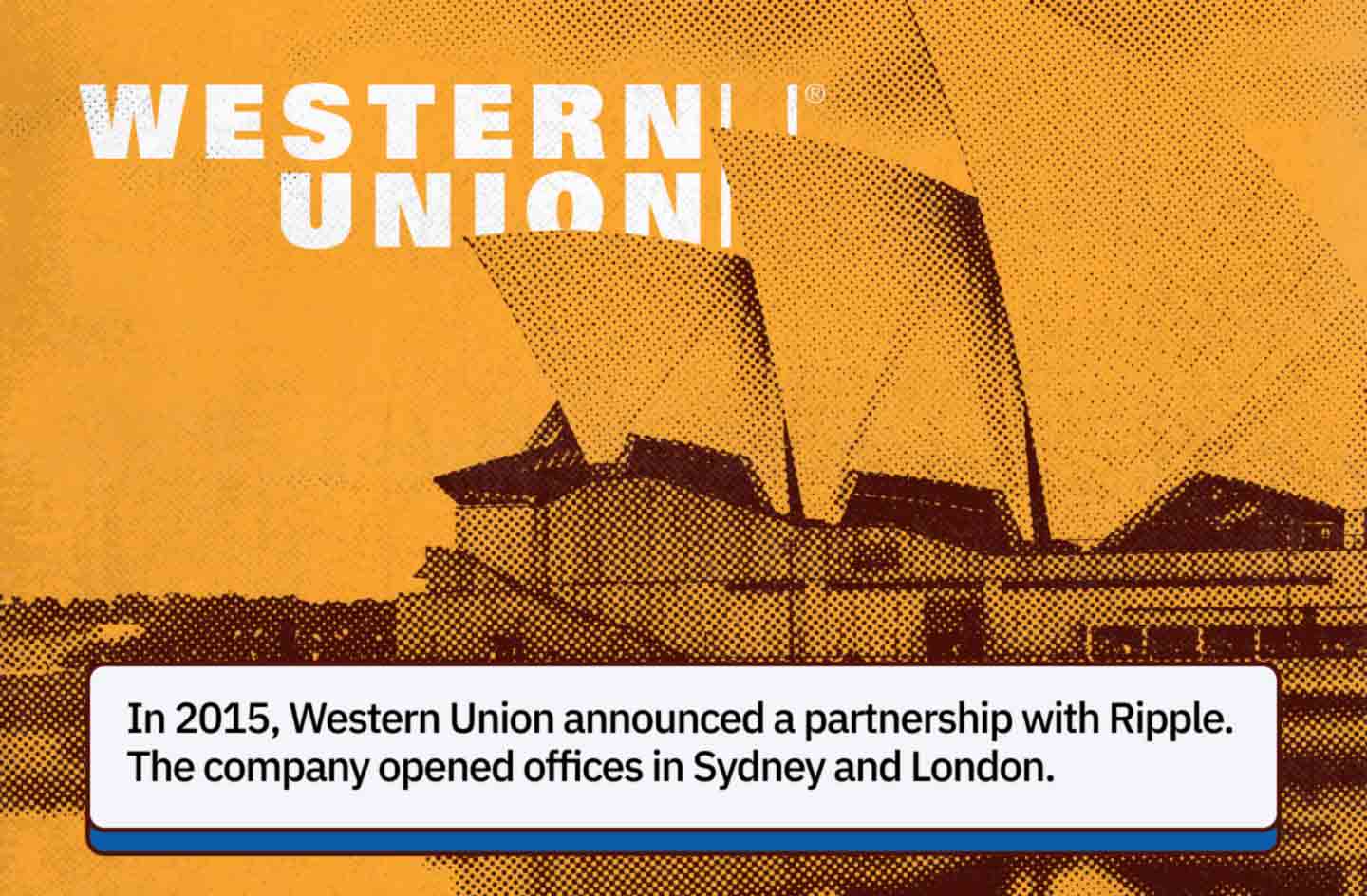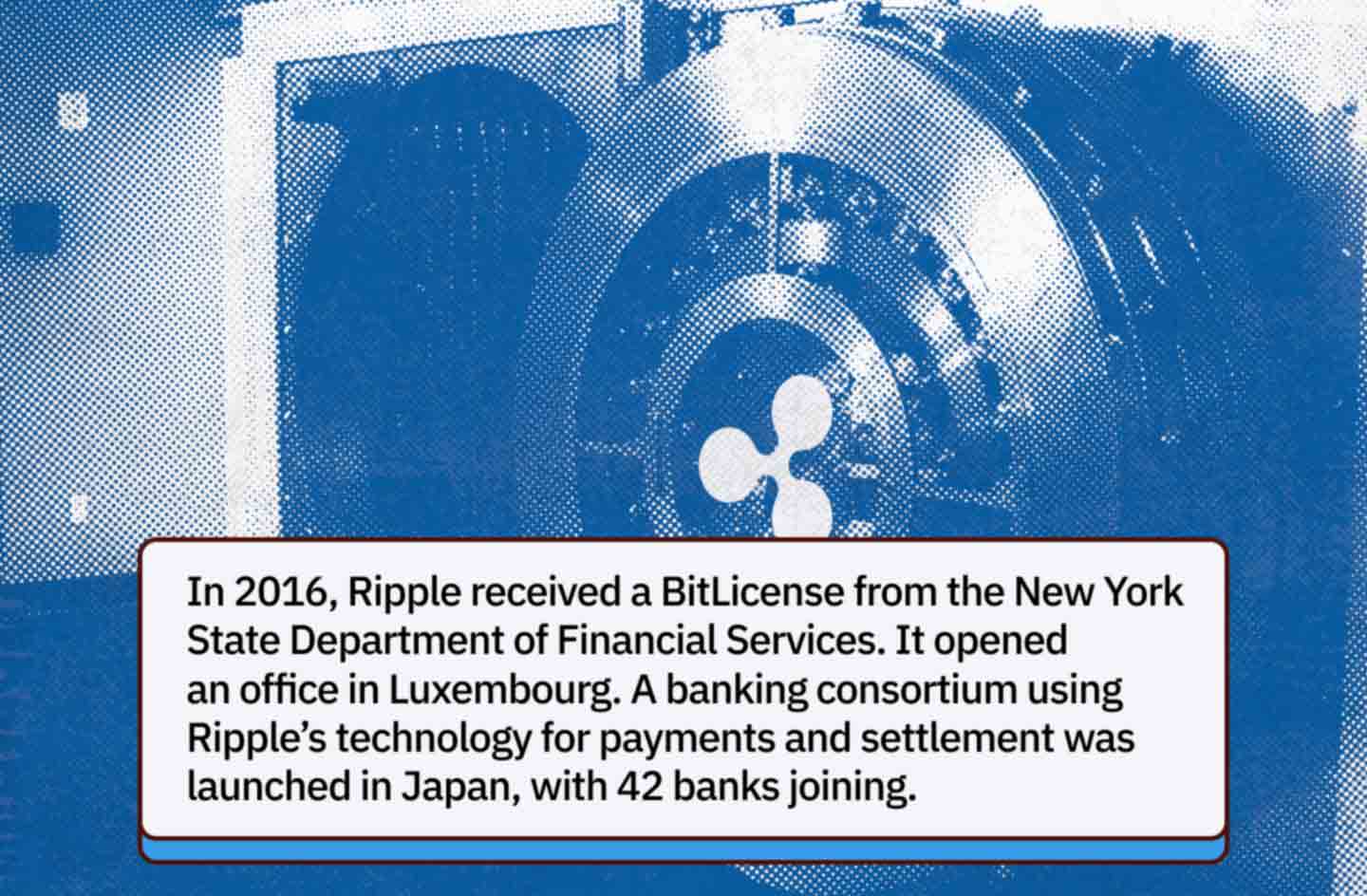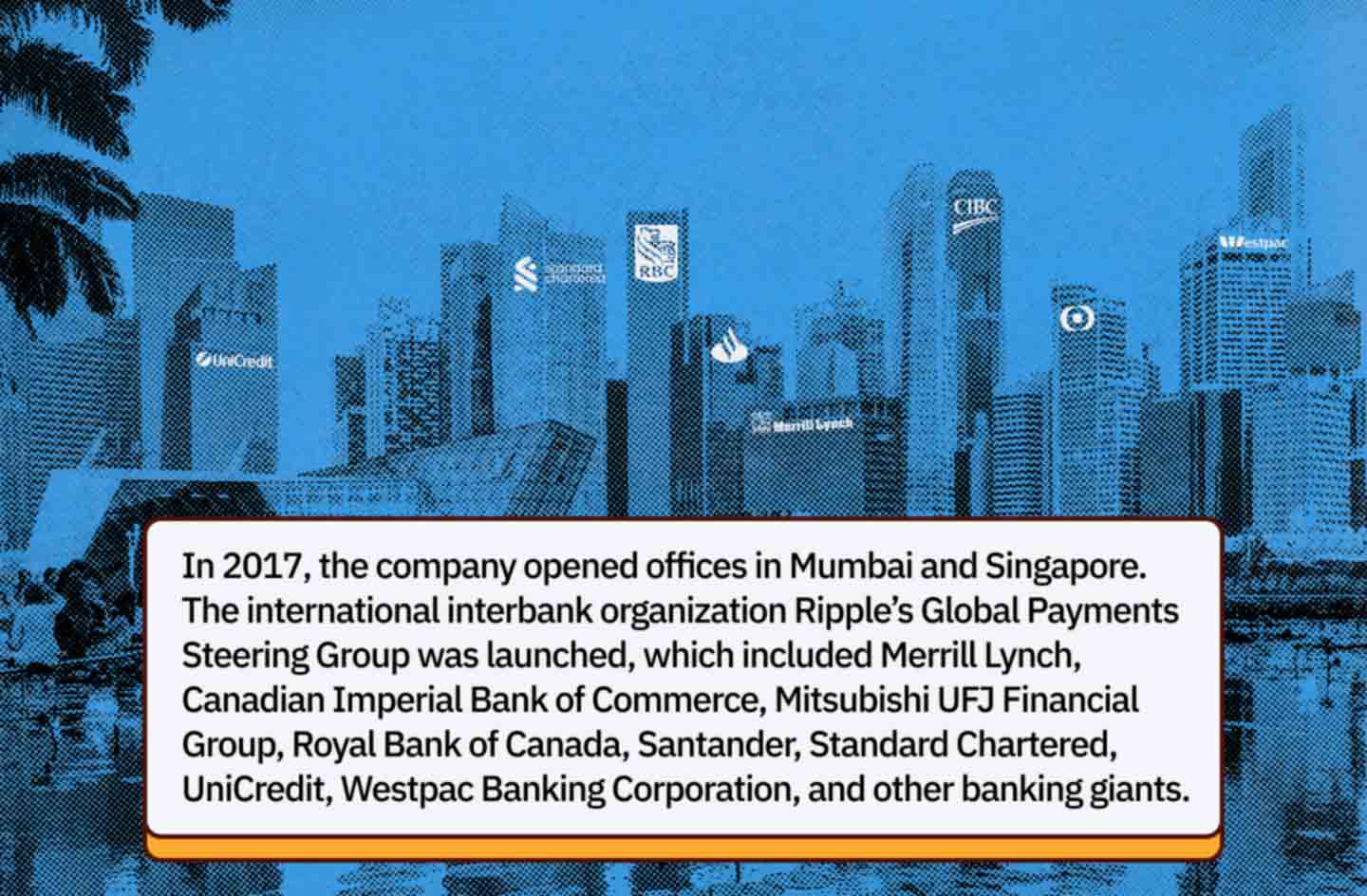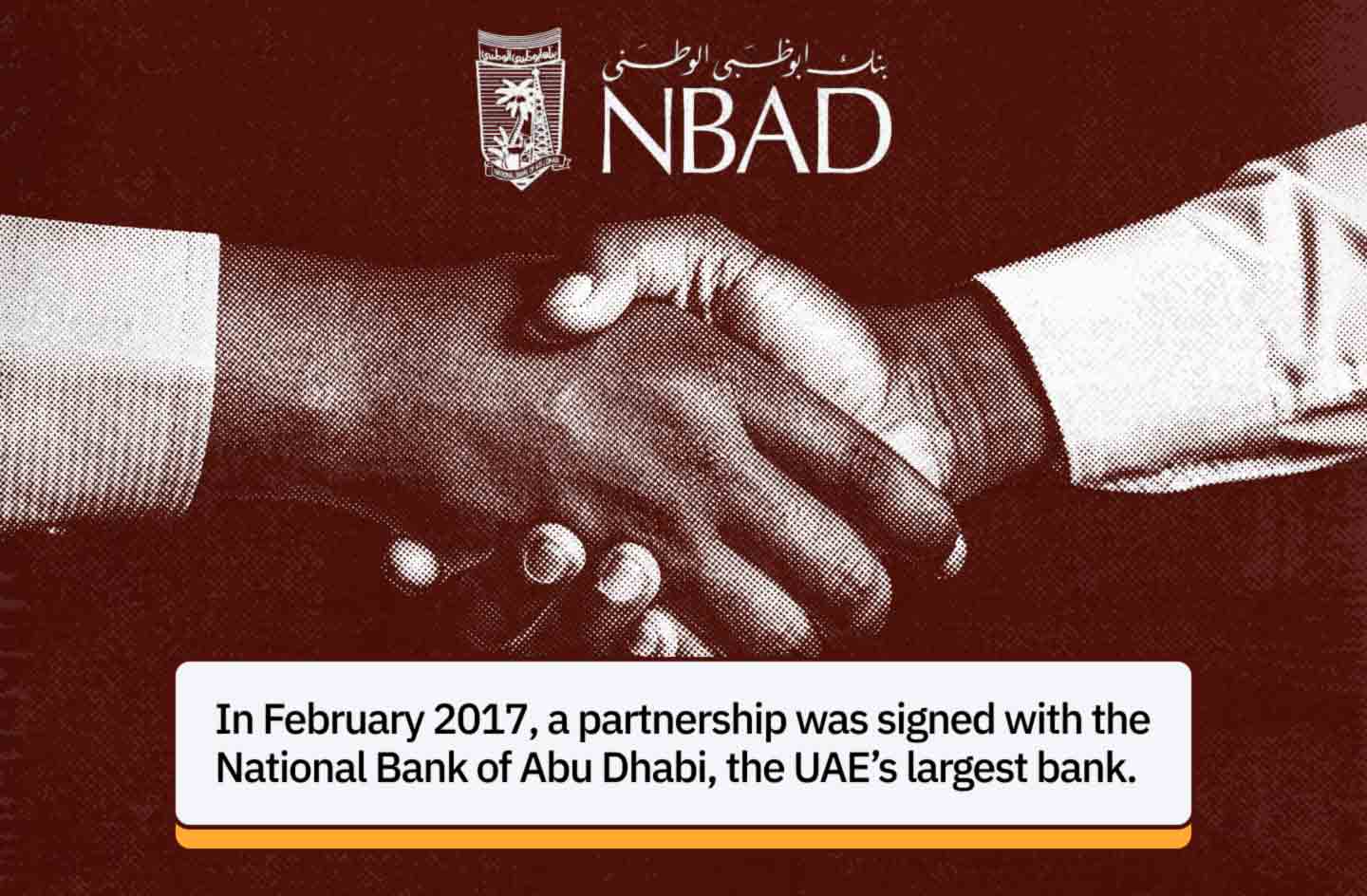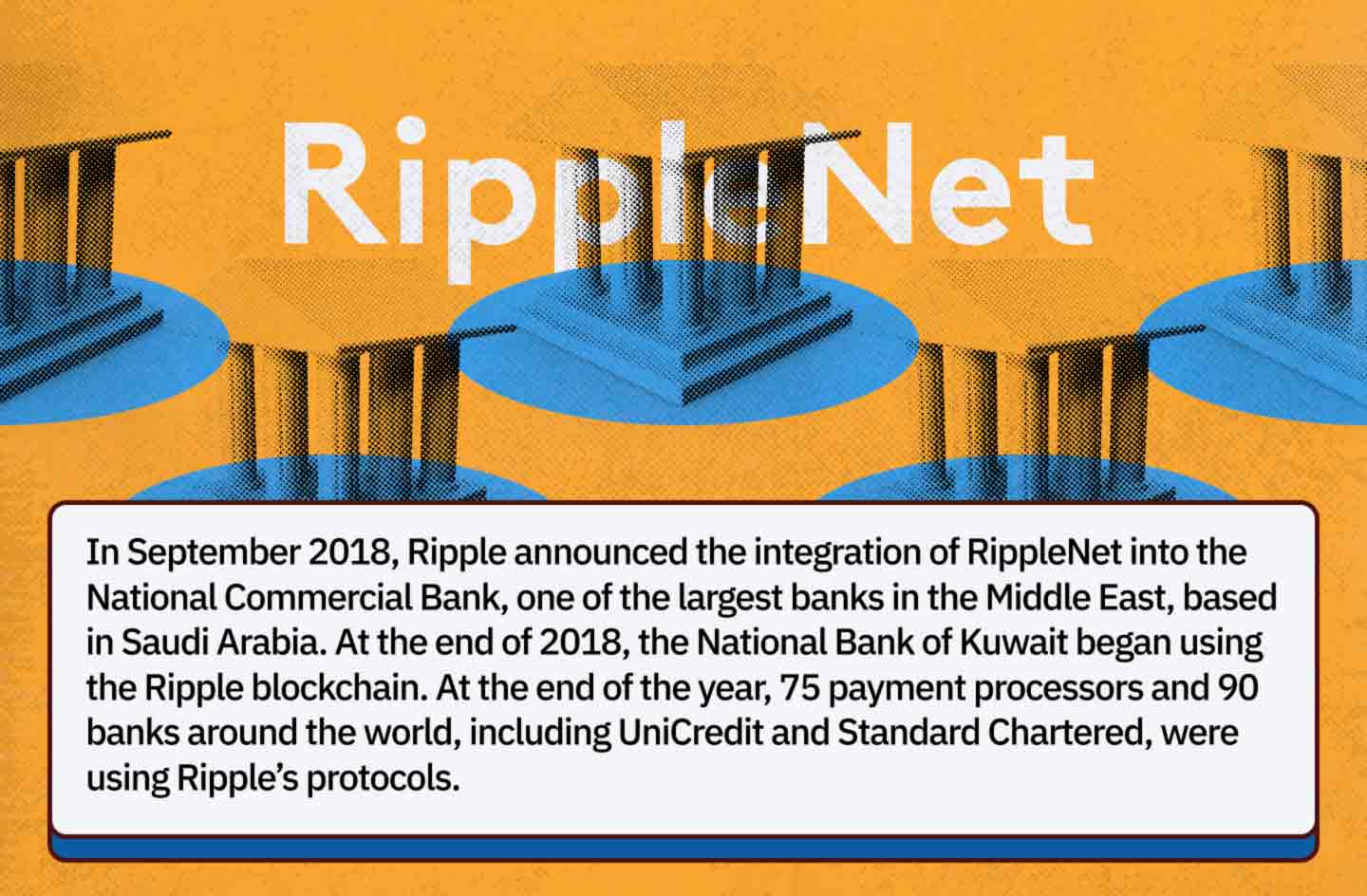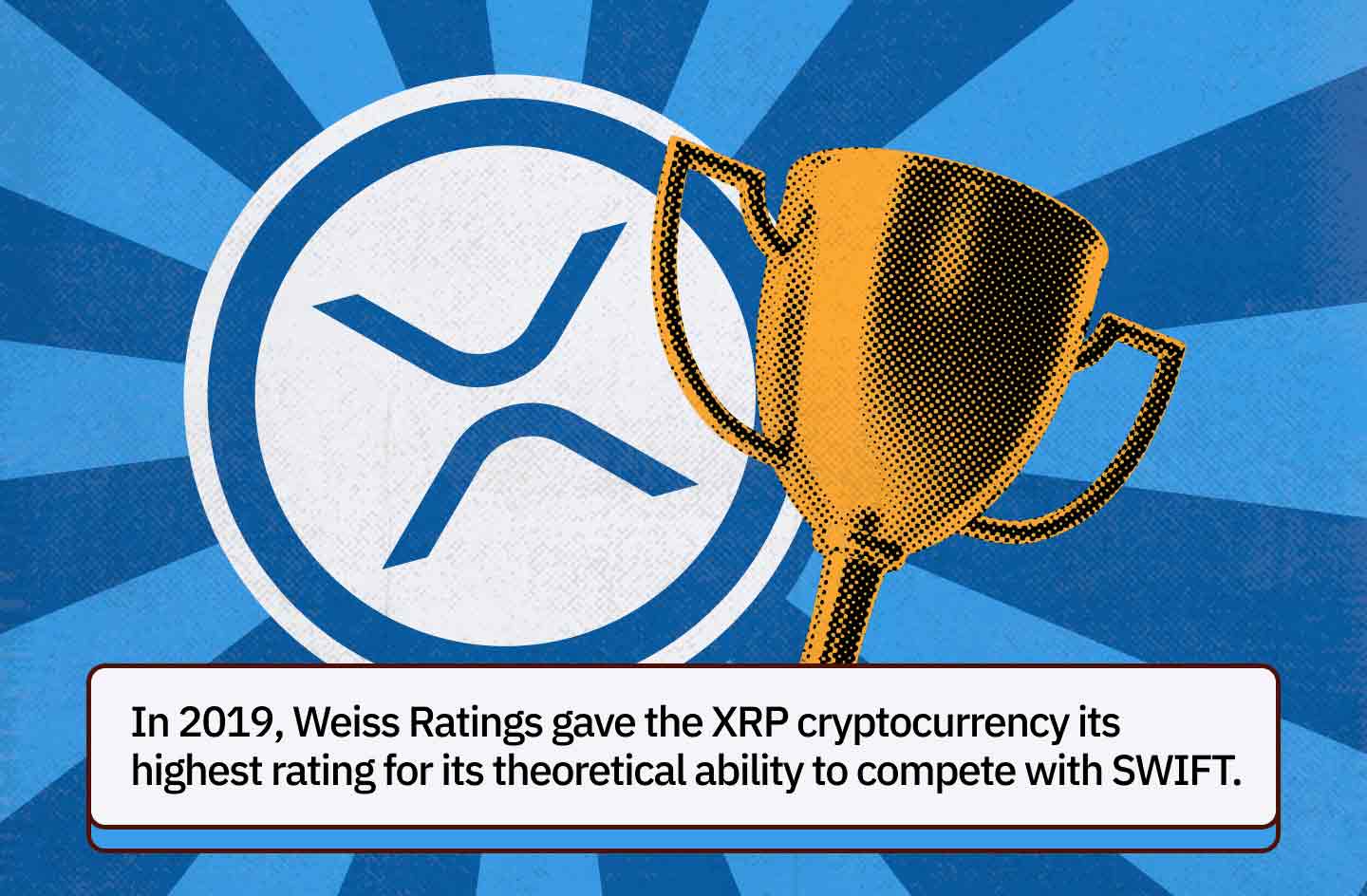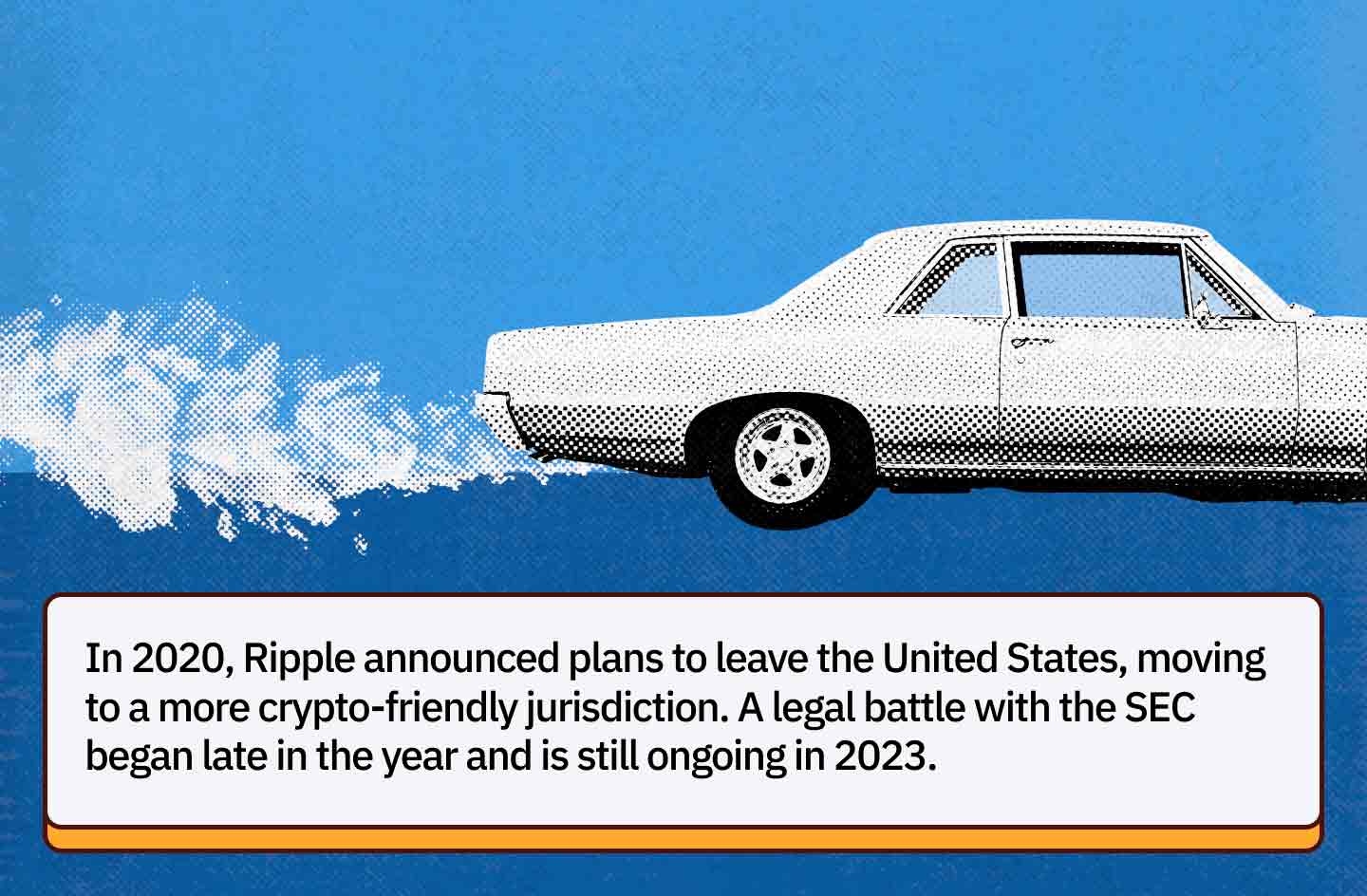 In 2021, the total payments processed by RippleNet since its launch reached $15 billion, and it had already surpassed $30 billion by mid-November 2022, with 20 million transactions processed. Ripple's recognition as one of the world's biggest blockchain providers has been growing during this period. The company's technical solutions are already used by hundreds of regional and international traditional financial organizations and FinTech services. 
Ripple Labs is actively involved in developing and testing central bank digital currencies (CBDC) in several countries, including Montenegro, Palau, Bhutan, the United States, and Hong Kong as a special administrative region of China. Ripple is also deeply committed to international CBDC research projects like the Mastercard program. Furthermore, the company launched its own platform, CBDC Ripple, for creating and fully managing central bank digital currencies at the end of May 2023.
Ripple is also working with the governments of Colombia, Australia, Canada, and Israel on implementing blockchain initiatives. The company is developing blockchain-based cross-border payment systems as a member of the Bank of International Settlements (BIS) cross-border payments interoperability and extension (PIE) task force. Besides, Ripple is working on DLT projects in the carbon credit market, training blockchain specialists, and being involved in Web3 charity, NFT projects, asset tokenization, and other areas of decentralized technologies. As of 2023, Ripple is one of the blockchain industry's best-known brands, and a partial court victory against the SEC has only solidified the company's position.