Bitcoin Security: How not to Lose Your Money
Cryptocurrency users are concerned about the security of bitcoins and other assets. You run the risk of losing funds if you carelessly invest, though in many cases, cryptocurrency assets are either hacked or simply lost. Here are the most common types of fraud and what you can do to protect yourself and your assets.
The Most Common Types of Fraud
There are several fraudulent methods that manage to dupe many inexperienced cryptocurrency users, as listed in the following groups:
Fake online wallets. Wallet creation is the first step a user takes to obtain cryptocurrency. However, when doing it on an unverified site, by following a questionable link or by getting to the site through a redirect are common novice mistakes. There's a high chance that by creating and depositing funds into "their wallet" this way actually transfers money to fraudsters instead.
Exchanges with special conditions. Some small platforms offer very attractive and too-good-to-be-true exchange rates and unique or even far-out features. If it looks too promising, then there's a really high chance it's a scam. There's a slim probability that it could be an innovative startup as these types of businesses are quickly gaining popularity. Make sure you thoroughly read information about them that's available on public sources, not just their website.
High-interest investments. Some platforms offer extremely favorable conditions for profit, up to 10% per day. In this case, the website will include extremely confusing descriptions on how the mechanics work, incomprehensible to the average user. As a rule, if it's much too difficult to understand and you don't see through the terms and conditions, they're likely a financial pyramid or simply crooks.
In addition, pirated software can perform unauthorized mining (cryptojacking), block access to a device, extort funds from the user (ransomware) and steal personal user data to drain wallets (keylogger, phishing).
To avoid the types of tricks scammers use, following "online hygiene" is extremely important. You need to take security measures to safeguard the storage of digital funds, and carefully double-check any information about the online services used.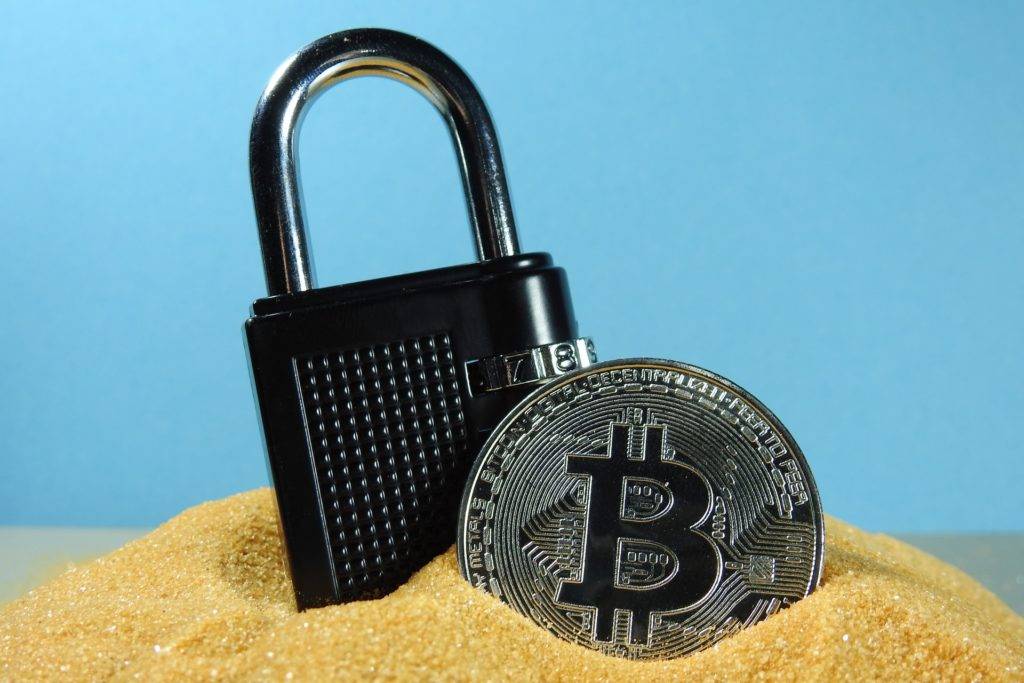 How Can I Protect Myself From Fraud?
There are some recommendations to help keep bitcoins and other cryptocurrency assets safe:
"Online hygiene." This term usually implies a number of recommendations. The following should be avoided at all costs. Do not:

provide personal data and password information to anyone;
use public Wi-Fi networks when working with banking and cryptocurrency wallets, not visiting suspicious websites;
follow links from suspicious emails;
download files from unverified sources;
install questionable programs and applications;
give strangers access to your devices, etc.

Cryptocurrency storage. It's best to keep the main part of your funds in a cold wallet. Only use online accounts, such as online banks, wallets, exchanges, etc., to transfer the funds that you plan on putting into circulation. Alos, employ reliable passwords (letters of different case, numbers and special symbols) and two-factor authentication. Consider creating a separate e-mail for registering financial instruments. The software you use needs to be updated regularly to the latest version and backed up. All passwords, private keys and key phrases should be copied and stored so that they are not accidentally destroyed, lost or stolen.
Cryptocurrency usage. Bitcoin and altcoin transaction history is recorded in a blockchain, so we recommend changing public addresses after each transaction and to use multiple wallets for different purposes to keep personal data more secure.
Use of online services. Prior to using any trading platform, exchange and other brokerage service, carefully study reviews about a particular platform, especially negative ones, their history and current trading volumes and service terms and conditions for anything suspicious. After you've done your research, only then use the offered services. You can also try processing small transactions to begin with to see if the site truly is reliable.
For corporate wallets, companies can create a multiple signature, which provides additional protection against fraudsters. We recommend concluding agreements for large transactions in cryptocurrencies. You also should be attentive to the nuances of tax and financial legislation. By following these recommendations carefully, you'll be able to reliably maintain the security for your investments.