Being the #1 iGaming token, supporting the green movement, collaborating with leaders: Crypto Snack reveals its future plans 
Useful, amusing, fast-growing, innovative – these are the synonyms coming to mind when you get acquainted with the white paper of the Crypto Snack project. These guys launched several iGaming-related brands at the end of 2021. This includes a BEP-20 standard token called Crypto Snack token (SNACK) and a special project dedicated to raising and transferring funds to reduce the carbon footprint of mining and support the green movement in the crypto industry.
CoinsPaid Media chatted with the Crypto Snack team to learn more about each brand, get to know the basic idea and talk about the company's partnership with CoinsPaid. As a bonus, at the end of our interview, you'll find a prediction from the company's experts about the crypto trends for 2022.

First, we'd love to hear about the team working on the project. Which responsibilities, competencies and expertise does each specialist have? What distinguishes you in our broad industry?
We always say that our team is our superpower/biggest strength. Each team member comes from a very diverse background both inside and outside of the Crypto industry. We feel the energy and passion our team has developed genuinely stands us apart from all the competition. Our dynamic approach has allowed us to enter and establish ourselves in key markets quickly and with little to no barriers. Our team is made up of several key individuals.
Daniel, our founder has been working with cryptocurrencies and blockchain for more than 5 years which compliments his traditional investment background where he's been involved in real estate development for more than 20 years.
The second founder is Stuart who owned and operated businesses in the UK and Spain for more than 10 years which included project management, real estate investment, private members club and investments.
Petri who has over 10 years experience in the iGaming industry, is leading our expansion as a token of exchange and also as a key affiliate partner to the biggest operators.
This massive pool of experience in different sectors helps Crypto Snacks to utilize existing relationships and harness a wealth of experience to successfully navigate the Snack Token and the business to the top of the iGaming industry. Outside of the founders team we have key people who have extensive experience in marketing, graphic design, SEO, branding and blockchain development.

What was important when assembling our team was that we all focused on the main goal of the project which is to be the number one token in the iGaming industry.

Tell us more about the project, your brainchild. What is the main idea? What values do you offer users?
All of the founders believe crypto is the future of transactions and blockchain offers the best alternative to current norms so it was imperative for all of us to enter the industry. Pooling together our knowledge and experience we deliberated on many concepts and ideas until we finally found our calling which would be a new currency that can take the iGaming industry by storm and revolutionise the way people view and utilise crypto currency.
To come up with the best outcome we spoke with different experts in marketing and branding to find a memorable and universal name and we decided on 'Snack'. To build the business we spoke with our network to see what expertise they had to offer the project and from there we decided to split the token into 3 distinctive brands that fall under one umbrella. The 3 distinct brands are Snack Token, Green Snack and Snack Gaming.

Tell us about each of them and about the key points that will help brands solidify their place in the industry.
The future of Crypto Snack Token is a payment method that will be widely accepted by the major crypto payment providers. Our first entry to the payment market will be through eGaming and iGaming as a payment option listed with CoinsPaid. Crypto Snack is in discussion with challenger banks and prepaid mastercard/visa providers to allow its holders to spend Snack like any other currency. Snack wants to have full utility in the payment market to increase the mass adoption of crypto currencies and make the transition away from traditional methods as easy as possible. The Snack Token is launched on the Binance Smart Chain and will be available through our website and pancake swap.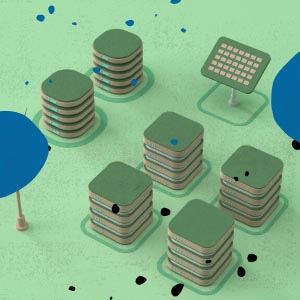 Crypto Snack is a Green Token! This is why we developed the brand 'Green Snack' to focus on environmental issues. A lot has been mentioned recently in the news about crypto not being environmentally friendly enough and we wanted to help change that perception and address the issue head on. We have identified carbon offsetting as an area we can really make a difference. We are setting up a green treasury with tokens locked for green projects. Green Snack will look to work on 3 components for CO2 tracker: carbon tax, implied floor price per ton, and limits on emissions. All carbon offsets will be registered on the blockchain. The Treasury stands to gain from exposure to the above when regulators make a move. We currently have a strategic partner who will become the CEO of Green Snack and is working in the environmental industry. He will be charged with identifying projects we can have the most impact on. Green Snack will be officially launched in the first quarter of 2022.
Crypto Snack is a token launched on the Binance Smart Chain (BEP20) with special ties to the iGaming industry through its brand Snack Gaming. Crypto Snack will become the number one token in the iGaming industry and be synonymous with all things iGaming. The token is already partnered and listed with the biggest payment processor in the iGaming industry – CoinsPaid. We are one of only a select number of tokens listed on this processor and the first BEP20 token listed. This partnership also gives us access to a number of online casino and sports betting operators who can use our token as a payment method. We designed our website to be fully SEO enabled to act as a casino affiliate website to send high value crypto casino traffic to existing partners who use our token in their operations. Crypto Snack has been specifically created to be used as a payment method and fits into the iGaming industry perfectly. As we are the first BEP20 token listed with CoinsPaid we benefit from the lowest transaction costs and fastest over other blockchains. All of these advantages place us in a unique and hugely advantageous position within the iGaming industry.

Recently, CoinsPaid became one of the CryptoSnack partners. How did you come to form this partnership? While implementing the agreement, which points were simple and straightforward and which took longer to coordinate?
To become the number one token in the iGaming industry we knew we had to partner with CoinsPaid. Petri coming from the industry knew they were the best payment gateway and it was very important for us to partner with them to achieve our goals. To begin the process we reached out to CoinsPaid and were very lucky to speak with a sales manager called Sammir who we connected with immediately and really believed in our unique offering. We also knew from our experience, relationships and ambitions that we could bring new business to CoinsPaid and we believe that helped us to make the deal.
Our focus is always on collaboration and we believe if our partners do well, we will do well. The whole agreement process for us was very enjoyable and easy to navigate as communication was always clear and nothing was ever a problem. Once the partnership was completed to top everything off we were invited to the CoinsPaid event in Dubai where we met more of the team and really confirmed to the whole Crypto Snack team that CoinsPaid was the best place for us to be and really grow as a company.

At the beginning of the new year, we often assess past results and set out some future plans. How would you evaluate the year 2021? And what are your goals for 2022?
Crypto Snack was created in 2021 so it will always be a huge year for all of us. Reflecting on the year we have achieved a lot and very close to releasing the full potential of this project. Crypto Snack is a massive long term passion of everybody in the team and all though we achieved our milestones this year of partnering with CoinsPaid, launching our new website, building our community and holders we know the work is just beginning and everyone is more focused than ever to continue the good work we have been doing. For 2022 we will be focusing on execution, we have built a fantastic base to launch from and have many milestones left to achieve so execution is key.
We'd like to mention the brand design. How did you come up with it? Is there a certain message in the visual branding, references to the culture, that the team values?
Credit for this really goes to our fantastic branding and design team – Facu, Jordi and Sasho. 'Snack' is an unforgettable and fun brand to use as it resonates both inside and outside of the crypto community. When people think of Snack they see Donuts, Space, Planets, Rockets and Astronauts, these images evoke fun and happy emotions and of course Snack going to the MOON. Our brand stands for community, openness, eco consciousness, collaborative and fun.

To conclude our interview, we would like to ask you and key representatives of the team for your opinion on the future of the crypto industry? What changes do you think are waiting for us in 2022?
2021 was the year of the NFT and meme coins so what is waiting for us in 2022?
2022 will be the year of the Metaverse.
We believe gaming will be one of the biggest drivers for new holders of tokens as there will be a huge marketing push for games like Axie Infinity and other metaverses to bring in new users. Players will need to use tokens in these metaverse applications.
One of the big changes will be if ETH moves from proof of work to proof of stake as it will hopefully reduce gas fees and make ETH much more competitive and usable for mass adoption. It will be interesting to see if they manage to move to that model as all the miners are completely against this move.
Bitcoin futures indicate marginal growth for the start of the year but most people are bullish for the coming year as more and more people want to enter crypto and they see Bitcoin as a new asset class and has mainstream acceptance. This will be accelerated by more countries following El Salvador's lead and legalizing Bitcoin as an accepted currency.