Over the past week, the crypto market performance has been growing steadily. The capitalization grew by 16%, the DeFi sector by 18%, and BTC by 21.5%. Meanwhile, the stock value of the seven largest tech companies is falling dramatically, resulting in their cap already down by over $280 billion.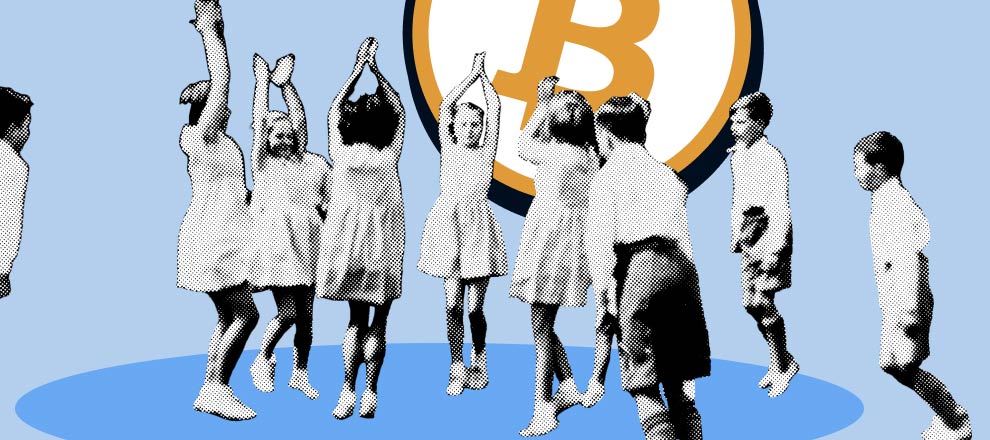 According to CoinGecko, the crypto market cap has surged 16% over the last week, exceeding $1.3 trillion. The DeFi sector's capitalization has also shown strong growth, increasing 18% over the week to $50.5 billion.
The current situation in the cryptocurrency market remains quite optimistic. For example, Matrixport experts predict the growth of the first cryptocurrency by the end of this year to $45,000. Recently, BTC quotes reached $35,000, and the asset's price has grown by 21.5% over the past seven days.
Fear & Greed Index has risen by 18 points over the last week, from 53 to 71, signaling an increase in the level of "greed" of investors, which also indicates heightened activity in the crypto market. Notably, the index reached such high levels last time after Bitcoin hit its all-time high in November 2021.
However, the positive dynamics in the cryptocurrency market is observed amid a decline in the value of assets of the traditional stock market. Investors seem to consider Bitcoin and other digital assets as "safe haven."
Over the past few days, companies from the "magnificent seven" stocks in the S&P 500 cumulatively lost more than $280 billion. According to YCharts data, the companies in the "red zone" are:
Alphabet. Google's parent company lost over 9.6% of its stock value.
Amazon. The largest online retailer's shares fell 5.5%;
Nvidia. The graphics processor developer lost about 4.3%;
Meta. The social network's share value dropped by 4.2%;
Tesla. Elon Musk's company lost about 1.9% of its share price;
Apple. The tech giant's shares are down 1.35%.
Rumors of a technological recession that would lead to a "stock market crash" are actively circulating online. Google data shows that search queries on this topic have increased by 233% over the past week.
Despite the fact that Bitcoin and tech stocks often trade in tandem, the anticipation of the upcoming approval of a spot Bitcoin ETF is a positive trend only for the crypto market.