Tether Holdings Ltd. plans to invest about $500 million in the construction of mining facilities and credit financing for publicly traded mining companies.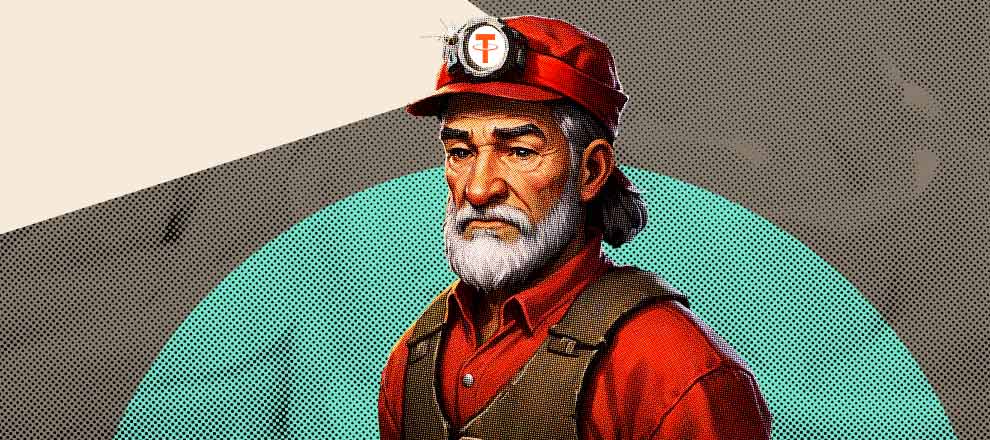 Tether, the USDT issuer, plans to invest about $0.5 billion in the Bitcoin mining industry. The company is getting ready to open its own mining facilities and invest in mining companies, Bloomberg reports.
Within the next six months, Tether intends to spend part of the allocated funds to build mining farms in Paraguay, Uruguay, and El Salvador. According to Paolo Ardoino, CEO of Tether, the new facilities will have a capacity of between 40 and 70 MW.
Tether aims to increase its BTC mining capacity to 120 MW by the end of this year and reach 450 MW by late 2025. Ardoino said the company is also considering building a 300 MW facility. He also highlighted the fact that Tether's mining installations are set up inside containers that can be moved freely when electricity prices change. About $150 million has been allocated for the construction of such facilities. The company's main goal, Ardoino said, is to increase Bitcoin's share of computing power to 1%.
"A 1% market share would likely make Tether among the world's 20 largest Bitcoin mining companies," argues Jaran Mellerud, CEO of MinerMetrics, a company that studies BTC mining. In his opinion, given the company's financial capacity, its initial goals can be achieved quite quickly. In the long term, Tether can surpass the current leader of the Bitcoin mining market — Marathon Digital Holdings, whose share is now about 4%.
The accounting audit of Tether Holdings Ltd. showed that USDT reserves amount to $87 billion, with Bitcoin accounting for about 2% of that. Paolo Ardoino said that the initiative will allow the company to further diversify its portfolio and increase BTC reserves in the company's accounts.
In addition to building its own facilities, Tether also plans to support other mining companies. It recently became known that Northern Data AG, a German mining company, received loan financing from Tether in the amount of €575 million ($610 million).
This year, Tether is actively increasing the supply of USDT by issuing a total of 22.75 billion new tokens.