In 2023, Brazilian residents conducted transactions worth about 271 billion Brazilian reals (~$55 billion) with the Tether (USDT) stablecoin. The stablecoin has become the most popular cryptocurrency asset in the region, doubling the use of BTC in terms of transaction volume.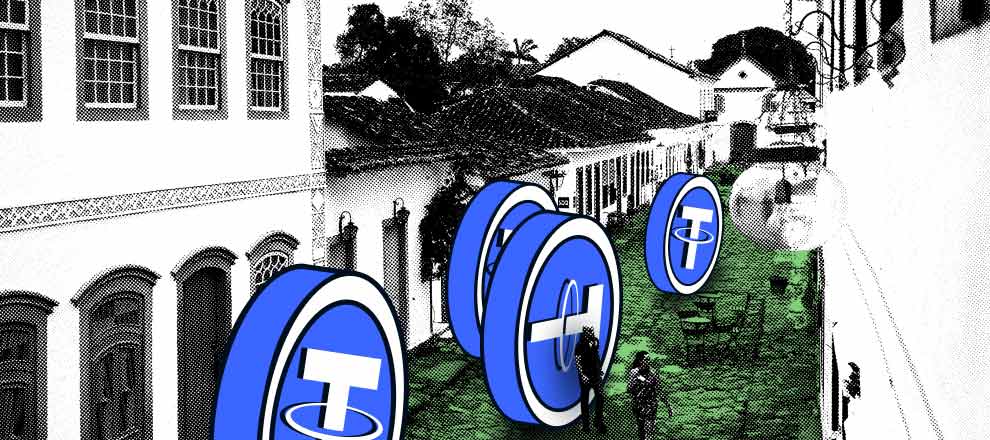 According to the Special Department of Federal Revenue of Brazil, there has been a significant increase in the use of stablecoins in the country. The most popular asset is Tether (USDT), with the transaction volume exceeding $55 billion (271 billion Brazilian reals) in 2023.
The local regulator reported that USDT transaction volume equaled that of BTC at ~140 billion Brazilian reals (~$28 billion) in July 2022, amid the collapse of crypto lenders Three Arrows Capital and Voyager Capital. Then, the stablecoin's popularity continued to skyrocket, surpassing Bitcoin's performance. The agency said that in mid-October, the region's BTC transaction volume stood at just 151 billion Brazilian reals (~$30 billion), nearly half that of USDT.
The Brazilian Special Department of Federal Revenue receives data on citizens' crypto transactions through a special system based on artificial intelligence and network analysis. This system is able to identify suspicious activity and track the location of people trading cryptocurrencies.
It's also worth noting that the total volume of transactions using digital assets in Brazil fell by almost a quarter in 2022 to just 154.4 billion Brazilian reals (~$31 billion) due to the crypto winter. However, the Ministry of Finance registered a record number of local companies holding crypto-assets.
Crypto payments in Brazil were recognized as a legal payment method late last year, as two-thirds of Brazilians expressed their willingness to use cryptocurrencies on a regular basis. This has made the region attractive to major cryptocurrency companies. Binance launched a prepaid crypto card for Brazilians with the help of Mastercard, while Coinbase announced a partnership with local instant payment app Pix. Read more about Brazil's cryptocurrency market in this article by CP Media.