Review of M2E Project Amazy: In or Out?
At least 6 million Russian-speaking Instagram users have heard of Amazy. Well-known blogger, Sergey Kosenko, co-founder of the project, first started talking about it in the spring of 2022. He said that Amazy's goal is to motivate as many people as possible to live a healthier lifestyle while giving them the opportunity to earn money. The project requires participants to buy NFT sneakers and perform certain physical activities, for which the game rewards tokens.
What to Know About Amazy

The cryptocurrency industry is known for high volatility and an overabundance of scam projects, so the sector's assets are considered high-risk. There are several criteria that can help determine a project's credibility. For example, a project must have experienced co-founders, a strong development team, and serious venture capital funds behind it to gain credibility in this market. Let's look at Amazy in terms of the key parameters you should pay attention to when considering it as an attractive investment.
The Amazy Project: Founders

According to the website and social networks, Amazy has two founders: Sergey Kosenko, a blogger, and Artem Nikolayev, the creator of Azur Games.
Let's take a look at Sergey Kosenko's business reputation based on data from public sources available through standard keyword searches. The blogger has 6 million followers on Instagram. Sergey's business activities began in 2014 when he opened a knitwear outlet in a shopping mall. Sometime later, he expanded his product line and started selling franchises of his brands. Rumors and reviews from entrepreneurs say that Kosenko's franchises were problematic. The franchisor didn't provide a clear business plan and failed to set up a supply chain. As a result, many outlets ended up with no products or with products that were neither popular with customers nor sold.
Apart from that, Sergey Kosenko has a series of courses on cryptocurrencies that he created together with Stanislav Zhupin, an investor, entrepreneur, and founder of the Like business community in Omsk. Judging by the feedback online, users don't get the promised value from the course. Another case from the business activities of Amazy's co-founder is his dispute with his partner Felix Demin, who claims that Sergey didn't fulfill his contractual obligations in a Bali villa construction project. Details of this story can be found online. Around the same period, in early 2021, the blogger was deported from Indonesia because he violated COVID-19 restrictions. The last project he actively promoted was Amazy. If you search the web and analyze Sergey Kosenko's blog, you can find more facts about his business activities, which will help you form an opinion about the blogger's reputation and personality.
Who is Artem Nikolayev? There's not much info on the web about Amazy's co-founder. We know that Artem is the co-founder of the Azur Games project, working on games for mobile devices. Azur Games most popular games include:
Stack Ball — a colored ball breaks through multicolored layers;
Warms Zone — an improved version of "snake";
Bottle Jump 3D — a Mario-style bottle moving across home furniture.
These games lack complex graphics and don't require strategic thinking, but they are in great demand. Artem Nikolayev is a less public person, sharing snippets of his life and family photos on social media. In an interview for Forbes, Artem said that he was the one who suggested that Sergey Kosenko create a joint project, as Nikolayev had a development team, and Kosenko had an audience. However, on his Telegram channel, Sergey Kosenko claimed he was the first to contact Artem.
The Gist of Amazy 

Now that we've got acquainted with Amazy's founders, we can move on to study its components. The essence of the project is identical to Stepn — you need to buy NFT sneakers to receive tokens for walking and running. At the start, the project provided 15,000 virtual boxes with NFT sneakers, each box containing one piece of footwear. These 15,000 tokens are also called genesis. The sneakers were raffled off within the Amazy community. To participate in the giveaway, you had to perform several tasks, such as subscribing to all Amazy channels. Winners had to pay $100 in BNB to get their boxes. The developers don't plan to release other NFT sneakers. The increase in the number of shoes will be achieved by crossing genesis sneakers. The crossing and the price of the new shoes will be determined by the users owning them.
Amazy's tokenomics is pretty much standard for M2E projects — AZY is a governance token, and AMT is a utility token. The users will exchange energy for the token. The official calculator of earned coins isn't presented in the project's white paper, so it's not entirely clear how much gamers will be able to earn.
If Stepn was supported by large venture capital funds, Amazy, according to the founders, doesn't need such investors. The project is interested in media influencers. The site has a list of more than a hundred bloggers, influencers, and celebrities who, in Sergey Kosenko's words, got involved in the project by giving it media support. As the blogger says: "We don't need your money." To confirm this information, we checked whether all these people are really helping Amazy gain popularity. It turned out that currently, only Instagram bloggers named nadin_serovski, botanovna_, egorkaship, artem_levda, adam_moran, and khodzhaev_azam supported the project. The other celebrities listed aren't subscribed to Amazy's official account.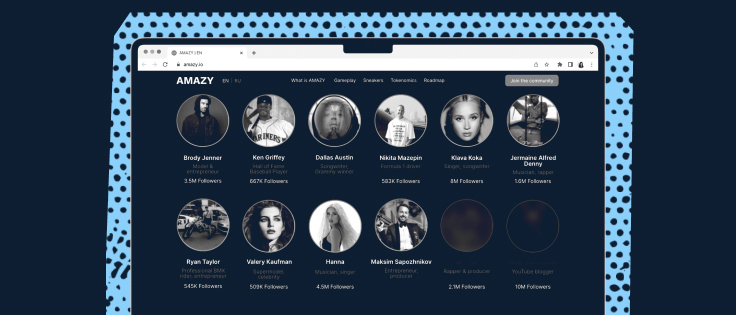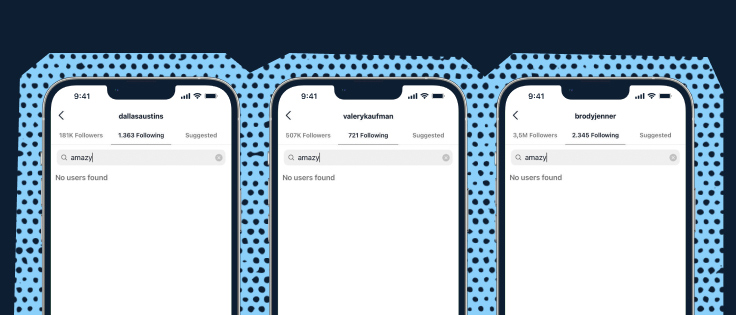 Anna Sheglova, PR Director of Amazy, in her comment for CoinsPaid Media, explained the situation with celebrities: "Not all influencers at this point have mentioned the collaboration with us. It's important to remember that the project is in its early stages. If all bloggers with a total audience of 750,000,000 people talk about it at once, it'll hinder the project's long-term development for several years. We want to move forward. Especially now, when we're still testing and are not yet ready to give absolutely everyone access to the app." 
AZY Listing
On July 22, 2022, there was an important event for the project — AZY was listed on OKX, PancakeSwap, Gate.io, and Bybit. As of August 17, 2022, the total trading volume is about $5.2 million with a cap of $140.4 million. The project ranks 2,797th in the market, according to CoinMarketCap. When the token first appeared on exchanges, Sergey Kosenko shared screenshots showing trading activity — immediately after the launch, AZY was at the very top next to BTC and ETH on these exchanges. In other words, Sergey put his coin on par with BTC and ETH.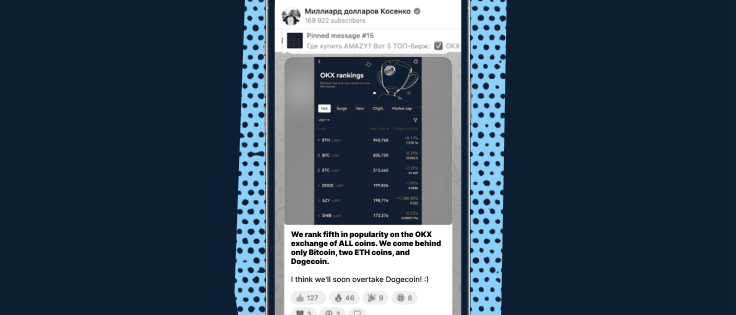 Sergey's actions could have two motives. First, the blogger doesn't understand how listing on exchanges works and what the activity is in the first few hours after the listing is connected, because being at the top in this case doesn't mean the token is ahead of others. The second reason is that the blogger knows everything and is deliberately trying to fool investors who have no understanding of how the listing works. Both motives have a negative meaning: on the one hand, the co-founder doesn't really understand his product, on the other hand, he wants to make money off investors.
So, why was AZY at the top? Active marketing has created huge hype around the token. Right after the listing, demand exceeds supply, pushing the price up. When a certain asset price is reached, presale participants that bought the token before its listing discount the asset en masse, bringing down its price. Moreover, due to such specifics, the price on some platforms may differ significantly from the market average. For example, the value of AZY rose to $0.8 on OKX, while the average price on CoinMarketCap didn't surpass $0.44. A classic pump-and-dump scheme. As a consequence, AZY lost 65% of its value from its peak by August 17.
The Amazy App Launch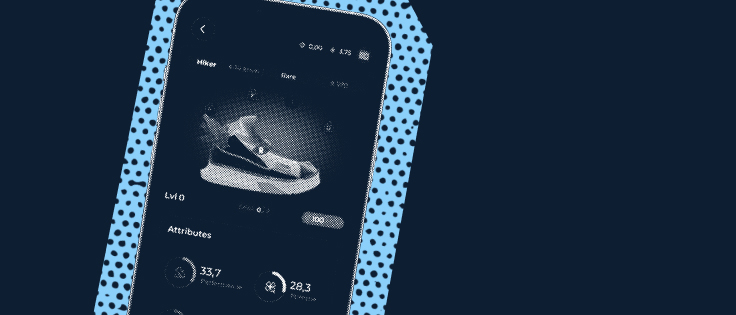 On August 4, 2022, the Amazy app was released. The owners of genesis sneakers can now perform physical activities to earn energy that can later be exchanged for an AMT utility token. New users can get the sneaker for 0.7 BNB (~$230) and share their results on the project's Telegram channel. According to the users, the average daily earnings of one sneaker ranges from $3 to $5, with AMT costing around $0.5. At that rate, the sneaker could pay off in one and a half to two months. The problem is that the token's exchange rate is already down to around $0.14. Moreover, there is no reason for the token to rise in the foreseeable future just yet.
Community Expectations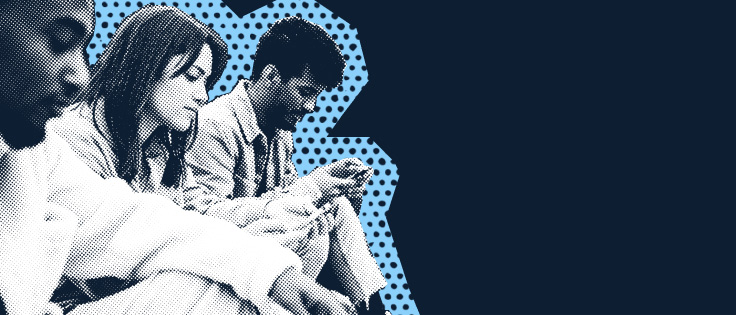 We've been following Amazy's Telegram, Discord, and Instagram for months. The most active is the Russian-language chat on Telegram. As of August 17, there were 32,000 subscribers there. Most members of these groups believe they can make money on the project. However, more experienced crypto users think Amazy is a dubious project.
For example, user, Irina Yelets, says she doesn't have much experience with cryptocurrencies, but she understands it's a trend and wants to get into it. Irina believes in Amazy: "I hope to have a real opportunity to get some good extra earnings with this project. I hope I'll be happy with the figures."
Another user, Leonid Chistyakov, got on the waitlist and received three boxes, one of which he sold, paying off all three boxes. He and his wife use the other two sneakers, and he believes in the project's successful future: "Hopefully, Amazy will have several apps, and as someone who got on the waitlist, I'll have an easy and inexpensive entry there. I have not yet withdrawn my profits, but I don't have any concerns about it."
Maxim, who owns six sneakers, says he's getting outdoors thanks to Amazy. The app helps him lead a healthier lifestyle. He hopes the sneakers will pay off in three months. However, Maxim shares his worries: "I don't see an influx of new users. If this continues, the project won't even last a month."
An Amazy user going by the nickname Kirin has three sneakers. He can't say anything about the income for sure: "As long as there's no stable rate, any calculations are useless and change every day. On average, the developers of such projects set out a payback period of about a month. I expect it'll be one or two months if it all works out. Having to wait for more than two months with such risks isn't really appealing."
Is Amazy a Scam?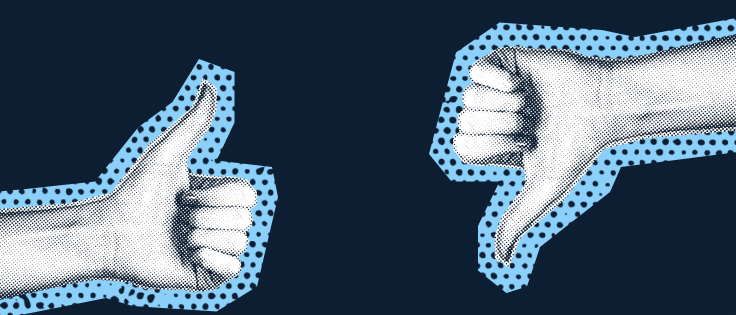 We had a chance to talk to the hosts of the Iron Bet YouTube channel, who reviewed the Amazy project and came to the conclusion that it is a cryptocurrency scam. The key argument supporting this opinion is the lack of large funds interested in sponsoring the project. The presence of venture capital funds in financing cryptocurrency startups indicates the project's longevity and prospects.
The second point that confused the video's hosts is the overstated figures provided by Kosenko. For instance, he lists Stepn's market cap at $23 billion but forgets to clarify that this figure is a presumptive value for all of the project's tokens, while the real capitalization is $537.4 million. He similarly exaggerates information about Amazy, the hosts believe.
According to the review, the blogger also intends to merge his part of the tokens at an inflated price, which are fixed for marketing and the project's treasury, because the white paper has no clear information about what the money will be spent on. As a result, the price of AZY will gradually and imperceptibly fall, and the project's team will involve influencers and bloggers to attract new people to hype up the project and sell their assets at the peak.
Amazy's Future Prospects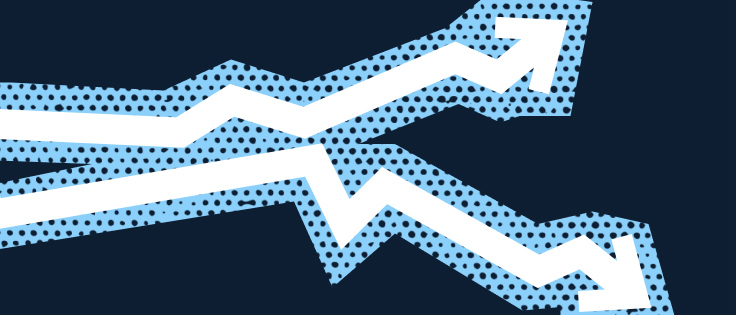 The project's PR strategy probably brings excellent results, as it's on everyone's lips among a wide Russian-speaking audience. Less experienced investors and crypto users believe that their investment will pay off in the shortest possible time and start generating profits. People who understand cryptocurrency, experts, and analysts are skeptical of M2E applications, arguing that the concept is a financial pyramid in a glossy package.
While the project's team keeps the hype going, we will continue to monitor its development. Within a month, the Amazy chat on Telegram saw 10,000 fewer people. It's unknown whether those were disgruntled investors or those who have figured out the actual idea of the project because any adverse opinion or question about the project's reliability gets blocked.