Successful NFT Project: Experience of an Art Team Collaborated with Cartier
It seems that NFT news has permanently found its way to the top of everyone's feed, from novice SMM specialists to seasoned investors. These tokens intrigue, ignite the imagination and surprise with their drastic sales figures. Though Wikipedia editors haven't yet decided whether NFTs are works of art, the rest of the world appears to have found its position on the matter.

We met Natalya, Anastasia, and Olga in the worldwide crypto community. It's common for enthusiasts to connect. They passionately share their ideology and actively promote digital solutions, and they are always used to sticking together. 
For Natalya Gudovich, the artist and author of several solo exhibitions, she didn't get familiar with the topic of NFTs until the end of 2021. However, her first experience of digitizing the collection and taking part in the project with Cartier was an immediate success. Together with Olga Filatova, an NFT producer (CBDO of Infinity Art) and Anastasia Omelchenko, the owner of the Omelchenko Gallery, they created a successful union, proving that NFTs provide both space for creative realization and ample commercial opportunities for both authors and participants.

Natalya Gudovich: About the Creative Side 
— Natalya, what kind of child were you growing up? When you drew your first card for your grandmother as a present, what were you into? How did your creative story begin?
— I was a happy kid. That's the only thing I remember. I lived with my grandmother. She died of cancer when I turned nine. That erased all my childhood memories. But, I was told that I was a very active child, and yes, I loved to draw. Wallpaper, the floor, crayons on the street — I used everything.
More conscious contact with art came when we moved, and I went to one of the best art schools in Moscow — №548 in Tsaritsyn. There I found an atmosphere I enjoyed and people I wanted to follow.
— How do you find inspiration? Are there any painters, performance artists, musicians, or writers who inspire you? 
— I get inspired by ideas at the junction of thought, technique and observation. Large-scale projects and global processes inspire me as well. I always turn to the classics because today, we tend towards superficial perception (a reflection of reality by the senses), I set the task to deepen my perception — at a sensory and logical level.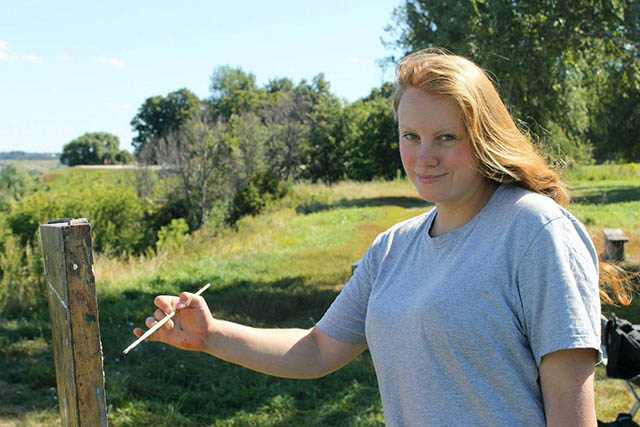 Generally speaking, I first take the time to look up the topics of my images. I often find it immediately once I look around. For example, the first time I was in Carrara, at Aidan Salakhova's place, I was looking for an image for "Anabiosis," my diploma work at Surikov Art Institute, and I saw rolled up beach umbrellas. A large and very successful series of paintings was born from those sketches. And I keep thinking, would I have paid attention to them if there had been no internal need to create art? Probably not. You have to know what you are looking for, and then you will find it.
Aidan Salakhova is one of the leading figures on the contemporary Russian art scene, an artist and curator, gallerist and professor. She was a pioneer in organizing a private contemporary art gallery in Moscow. Being one of the first artists in the post-Soviet space, Aidan began to work with gender themes and the position of women.
— How did the drop paintings for Cartier come about?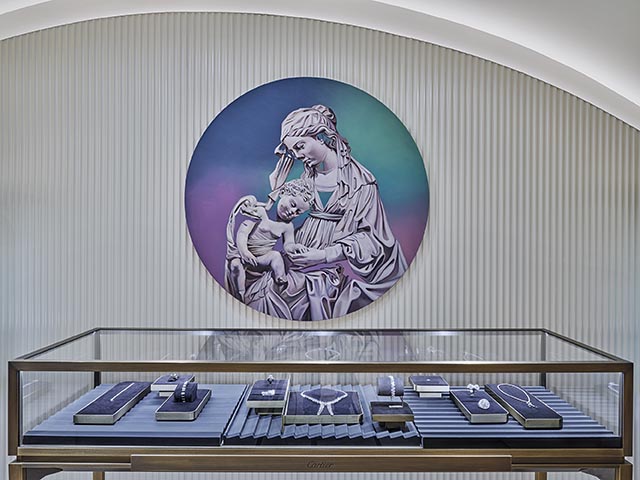 — It started with casual events and meetings. Ilya Popov from Infinity Art agency offered to buy my work AMORE E PSICHE for crypto at Cosmoscow Fair from Nastya and me. After we agreed, he found out that we were doing a project with Cartier and offered to make an NFT for this story. I didn't believe in the effectiveness of such tokens initially, but things worked out well for us, both in terms of PR and sales.
— Can you shed light on the processes of creating the paintings displayed at the House of Cartier in Stoleshka? 
Cartier sent me a gift after the exhibition, and the courier could not deliver it for a week because he could not catch me in Moscow.
— How did you feel about your NFT art sales? How do you feel about the explosive growth of such tokenization, specifically in the art space?
— I was pretty calm since I had no idea what to do with that digital money at the time. And NFTs became popular because it's a convenient tool for, let's call it, investment. New money without government regulation. It was finally possible to prove the uniqueness of digital works with tokens, giving artists and designers using new media access to the art market. Before that, it was tough for them to monetize the art. 
— What art do you think is the real future? Are you still planning on doing similar experiences with NFTs or other digital formats? 
— The future is both digital and physical. It's just that some people will have one and others will have another. I guess that most people soon won't have access to museums, exhibitions or private collections, but they can visit a virtual exhibition with their VR lenses. 

Anastasia Omelchenko: The perspective of a gallery owner
— Anastasia, I have always been interested in knowing first-hand the main task of a gallerist? How do you know if you face a future masterpiece or a commercial art project that can be used as a successful case? 
— The main task of a gallerist is to find your artists, the ones whose art moves you, gives you goosebumps. You know right away that you're looking in the same direction as the artist. The artist-gallerist relationship is like a marriage — you two become long-term partners and pave your way together. Trust, respect and openness to new ideas are essential. 
As for the commercial aspect and the concept of a masterpiece, it is very subjective. Many factors influence an author's work price — his career, education, personal and group exhibitions, participation in Russian and foreign fairs, and collaborations. In this case, all of the above is impossible if the artist has a work that does not interest viewers, does not touch them, or is poorly executed.
The work has to leave a mark on the memory, and, by the way, it doesn't always have to evoke pleasant emotions.
I once took part at ART Basel. I made a list of works that I would buy for my collection and made inquiries about them. Well, they were all bought by top collectors or institutions on the first day of previews. The conclusion is that I made the right choice. I trust my taste and intuition. I have been immersed in context from an early age, and I have a tremendous amount of observation. For me, art is life, where new things happen every day, it changes and I change with it, and sometimes the artists and I change it together. 

— Tell me, how did your match with Natalya happen? What was the catalyst? How did you both know that this was it? 
— We've known each other a long time. We both studied at Moscow State Academic Art Institute named after V.I. Surikov. Natasha was a junior, weren't in touch then as we studied in different studios. Two years after the gallery opened, the Untitled Foundation people came to me with their first project — Natalya Gudovich's personal exhibition "System. Anabiosis" — and offered to make it together.
At this exhibition, Gudovich's famous "Umbrellas" were shown for the first time. The exhibition was a huge success, with great reviews. The paintings went to important collections, but most importantly, Natasha and I met each other anew as an artist and a gallerist.
Three months later, my Omelchenko gallery represented Natalya Gudovich at Cosmoscow. We also took part in many great events, like the Aqua fair during the Art Basel in Miami. Natasha has created several important series like ANABIOSIS, NEW HUMANITY, EDEN and, of course, Medaglioni inspired by Cartier's high-end jewelry. Soon, we will plan an exhibition by Natalya and Kay Salakhov in the MOMA.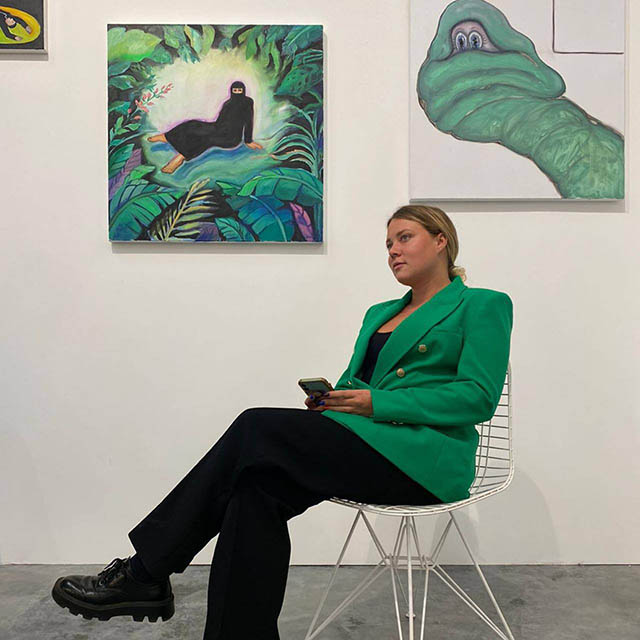 — What part of work inside the Medaglioni project was on you?
— Organizational aspects. This project was originally planned to be offline only. My old friend (and I am happy to call her my friend after this project, it brought us very close together) came to the gallery with a colleague, and they fell in love with Natalya's works and were lucky to have them and offered to do a project with the House of Cartier. Of course, Natasha and I agreed and began to work hard on it, got to know more about the brand, exclusive jewelry, and I even tried on one necklace.
Medaglioni is a series of six art pieces, each one representing a captured emotion of being in touch with the world of Cartier jewelry. The works are shaped and styled like a medal, which ancient Roman generals received for military victories. The artist has placed figures and portraits of young Madonnas inside the shape.
Along with that, I met Ilya Popov at Cosmoscow, and he decided to buy AMORE E PSICHE, but for crypto. I called Natasha for advice and told her everything. She said, "okay, do whatever you think is right." It's just a story about an artist and a gallerist trusting each other. 
Ilya told me about his agency during the conversation and offered to do an NFT for the Medaglioni series. I was responsible for all the coordination and approval processes on both sides. I became, so to speak, the connecting link between offline and online. In my mind, it turned out great! 
By the way, soon, works from the EDEN series, including AMORE E PSICHE, will be presented as NFTs at Foundation, and Natalya's paintings can be seen live in the Omelchenko Gallery in Moscow.

Olga Filatova: About Working with NFT Paintings 
— Olga, can you tell us how the idea of turning Natalya's work into NFTs was born? 
— Together with my partner in Infinity Art, Ilya Popov, founder of Riki Group animation studio, we visited the Cosmoscow Art Fair in the fall of 2021. Our attention was especially attracted by the Omelchenko Gallery stand, featuring Natalya Gudovich's works. Ilya liked one of the works, so we got to know the girls and decided to create something interesting together. The artist has a unique style and great creative potential, and we have great expertise in the digital production and creation of NFTs. Combining our competencies, we decided to collaborate. 
— What role did the agency take on? I think everyone who is evaluating their capabilities in NFTs one way or another will be curious to know the process. 
— I wouldn't call us an agency, we prefer the definition of a Digital art label. We enter projects with co-creation and co-investment and try not to just be task executors. 
What we have done technically: 
We took Natalya's physical works, inspired by exclusive Cartier jewelry, digitized them, animated them and added effects
We developed a pricing and circulation strategy
We published a drop on the Binance marketplace and negotiated support from the site
We got our in-house marketing and sales departments involved in the promotion
— What was the most labor-intensive part of implementing the project? 
— I would say that the most time-consuming component was to determine the price and circulation, as the NFT marketplace is poorly regulated, and the rules within it have not yet been established. Most often, sales strategy is defined at random. 
We got the whole team involved in the discussion, thought through the mechanics, analyzed similar projects and made, I believe, the right choice.
— How would you rate the results of this NFT collection?  
— 9 out of 10. Everything came together in a harmonious puzzle: a great artist, a well-known gallery, a global brand, our coordinated team, expertise and connections in the NFT field. 
Within the first days, the majority of the positions were sold out. The most expensive pieces were sold out first. I was surprised, as the prices were high. The auction for the most expensive work went surprisingly well: one bid was hanging for six days, and in the last hour, the battle began, and one guy beat everyone else for a second before the end of the countdown. I didn't notice it myself. The price changed only when I updated the page.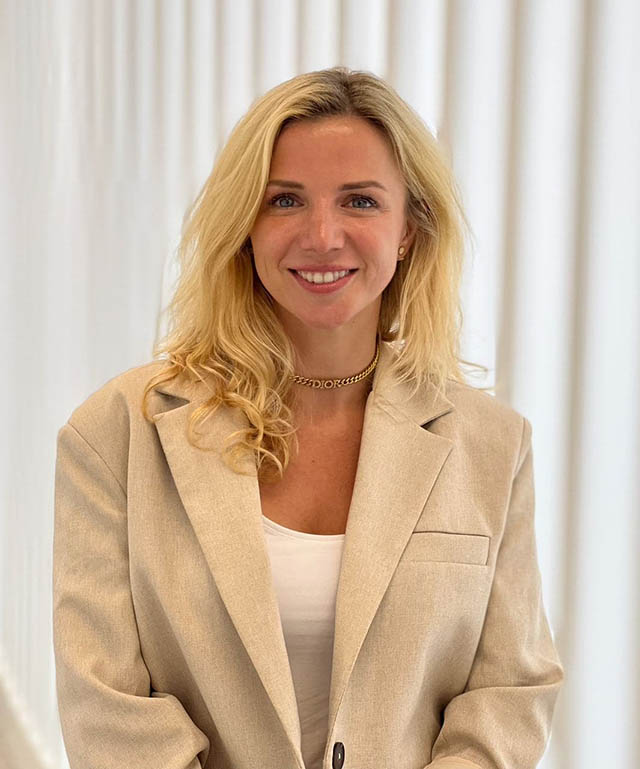 — In your opinion, what do you think is essential to consider when starting to work in this field for artists who want to try their hand at digital art and jump on the hype wave of tokenization?
— It's important to consider that the main thing in this area right now is the community. You couldn't do it all by yourself! You need to join groups of like-minded people (artists, collectors and producers) and contribute to the development of the sphere. It is fundamentally wrong to think that an artist can do something in this field on their own! Cooperation, support, association, collaboration are the main concepts of the current NFT market.